Customisable kids watches with learning tool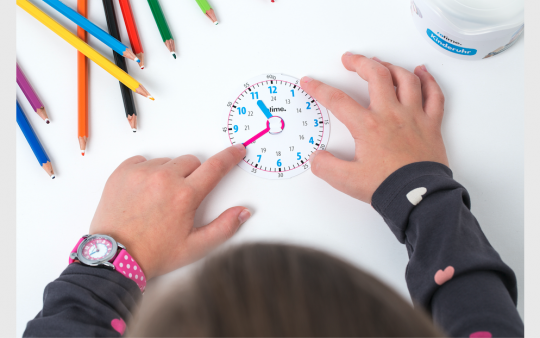 The multi-specialist REFLECTS® from Cologne is putting a new concept especially for kids on the promotional products market under the RETIME watch brand. The watch set delivered in high-quality gift packaging contains a kids watch and a learning game called "Learn to Tell the Time". The premium quality kids watch with alloy casing and brand-name clockwork comes in three variations: a delicate pink version, a blue model and a version with a neutral and simple design. For orders of 100 units or more, the watch can be designed according to a customer's wishes. The gift box contains a learning tool in the form of a paper clock with moveable clock hands that can be punched out. Once it is assembled with the help of the instruction manual, children can learn how to read a clock.
The set offers a wide variety of customisation options. For example, customers can have the paper sleeve around the gift box feature the customer's design for a minimum order of 25 units. The kids watch can also be furnished with a customer's logo for a minimum order of 25 units. REFLECTS® offers even more customisation options for a minimum order of 100 units. For example, the watch and the learning tool can also be customised according to the customer's wishes.
Children are not just sought after as a target group when specific products for children and adolescents are being promoted. Addressing this target group is more about developing brand awareness early on, brand preference and brand loyalty. "Brand affinities, which often remain over a person's lifetime, develop in childhood. For this reason, we think the kids watch is a great premium promotional product for tomorrow's customers," explains Peter Leseberg, Marketing and Sales Director at REFLECTS®. REFLECTS® will be presenting this new product as well as other new products at its PSI 2022 stand 10G66. www.reflects.com