Daiber Launches Media Cloud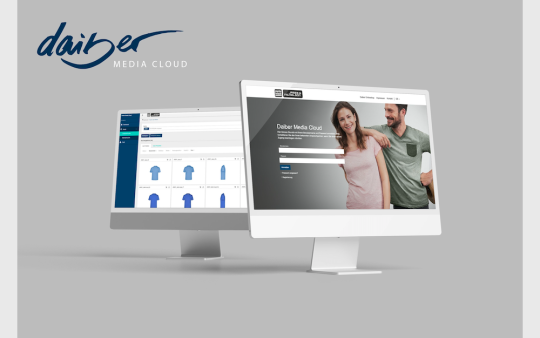 Gustav Daiber GmbH from Albstadt has make a new media cloud available to its distributors under the website https://cloud.daiber.de. The cloud contains a wide selection of image and information materials on the Daiber brand-name products from JAMES & NICHOLSON and "myrtle beach" in one clearly arranged place. One of the cloud's main functions is to make it possible to share the latest product and lifestyle pictures, which Daiber continually updates. Perfect for the Christmas season and textile collection 2022, Gustav Daiber GmbH is giving its distributors a present: The new cloud solution has a clearly arranged and suitable user interface and provides them with continually updated product and lifestyle pictures as well as video and logo files.
The main advantage of the cloud is all of the media files for the JAMES & NICOHOLSON and "myrtle beach" brands are now available from one place. What is more, the distributors as well as their service providers and customers can register themselves in the cloud and download the file they want, since sensitive data is not being made available. Another new feature is the clear structure for managing the downloaded files, which can be accessed using one's own dashboard, and the distributor can share customer-specific image galleries in the form of "shopping carts". Image files are available with high resolution in a compressed web version and knock-out versions are offered as well.
"With the new service, transmitting data between ourselves, our distributors and their target groups will become significantly easier and faster with really up-to-date data. We think it is especially important to lighten the workload of our distributors. In the future it will not be necessary for them to maintain their own image databases and make them available; instead, our distributors can share their project-specific selections with their customers with just one click," explains Tobias Seidel, Head of Marketing & Business Development at Daiber. www.daiber.de