Faber-Castell now also on TikTok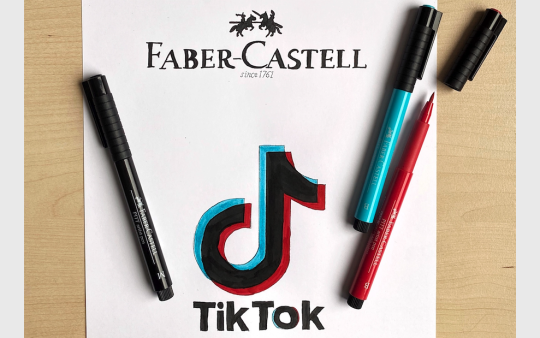 As one of the top brands for creativity, with a steadily growing fan base of creative artists, Faber-Castell has already been on TikTok for some time via user-generated content. So far, there have been over 240 million views of content marked #FaberCastell. This is reason enough for the company to take the next step in social media marketing and, in addition to Facebook, Instagram, YouTube and Pinterest, now also operate its own global TikTok channel. In this way, Faber-Castell meets its young, online-savvy target group on what is currently the fastest growing social media platform: TikTok has more than 1 billion active users worldwide every month, and the trend is rising.
As usual on TikTok, everything at Faber-Castell revolves around short videos. The first clips are already online. They start off with playfully prepared content about products and their applications, which should surprise, entertain and creatively inspire their community, according to the company, which announces: other formats, such as challenges, will follow.