Brands Fashion spins off logistics division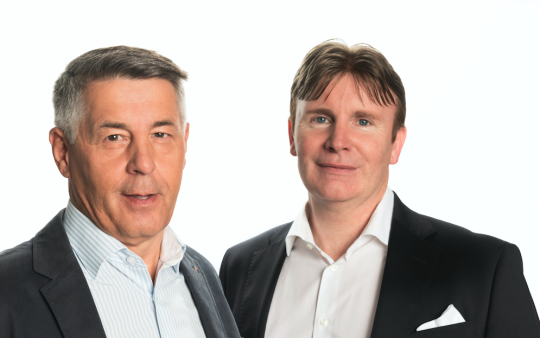 Europe's sustainable corporate workwear specialist, Brands Fashion, has spun off its logistics sector, founding a further standalone subsidy with Brands Logistics.
The global logistics industry has been exposed to continuous and intense growth and change processes for years. With the aim of managing these logistic challenges highly efficiently and optimising work processes, Brand Fashion has outsourced its logistics sector to an additional subsidiary. From 1 January, Brands Logistics GmbH is now responsible for e-commerce and fulfilment and thereby takes on the logistics for numerous webshops and platform dealers. From incoming goods, warehousing, commissioning and shipping to returns processing, Brands Logistics is already supporting a host of brands in their successful online trading.
The acceding managing directors are Frank Blankertz (COO), who steered logistics at Brands Fashion prior to this role, and Peter Böttcher (CEO), who moved to the newly founded company from umbrella group Jebsen & Jessen. To expand logistics in a future-proof way, you need innovative solutions, as managing director Peter Böttcher explains: "You can't solve logistics challenges by applying the same thinking that caused them." The company possesses a warehouse at the Brands Fashion headquarters in Buchholz in the Nordheide region and one in Zachow (Mecklenburg-Western Pomerania). A total of 35,000 square metres of warehousing now provide over 20,000 palette spaces and more than 100,000 pick & pack spaces for storing stock keeping units (SKUs). The warehouses are equipped with modern technology. "Our commissioning processes, from incoming goods to outgoing goods, are fully digitised with the use of barcodes and mobile data capturing," explains Frank Blankertz.
A delivery capacity of up to 7,500 parcels per day is achieved with the two warehouses. With parent company Brands Fashion and the other subsidiaries Brands USA, Clothing Network and GoJungo, the newly established enterprise is part of the Brands family. More information at: www.brands-fashion.com
Photo: The acceding managing directors are (from left) Frank Blankertz (COO) and Peter Böttcher (CEO).