Sales team strengthened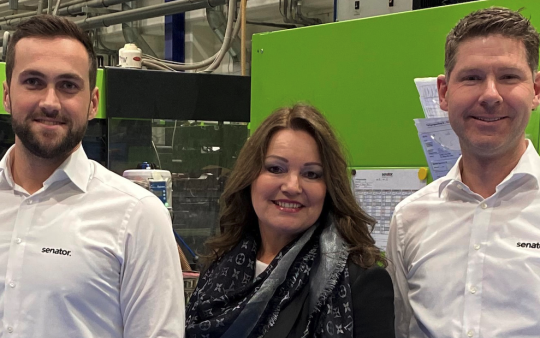 On time for the start of the new year, Senator GmbH has appointed Judith Fröhlich as member of the management. "With this promotion the company honours Judith Fröhlich's many years of outstanding work, through which she has contributed significantly to the successful development of recent years", according to an announcement from the company's headquarters in Groß-Bierberau. Daniel Jeschonowski, Managing Partner at Senator GmbH: "Judith Fröhlich enriches our management team with her professional expertise, strategic foresight and reliability. We look forward to working together to keep the positive momentum going". In addition to heading the sales division, Judith Fröhlich will now also be responsible for the area of marketing. Judith Fröhlich: "For more than six years now I've been part of this family business, which is among the leading and most innovative businesses in its industry and which exports its high-quality products across the globe. I'm very much looking forward to contributing my work, my heart and soul and my vision to Senator GmbH as a member of the management and am grateful for the trust placed in me. Together with our strong team, I aim to drive the company's growth course forward consistently with passion and joy".
The Key Account Management team has gained a new member, Tobias Meurer, who assumes responsibility for the retail area. He has also been promoted to the position of Customer Service Team Leader. Tobias Meurer has already been working in the promotional product industry for ten years and "through his continuous development during the last two years has contributed substantially to the success of Senator GmbH", according to company sources. www.senator.com
Photo: Tobias Meurer, Judith Fröhlich, Daniel Jeschonowski (from left).