FOL International is enhancing digital marketing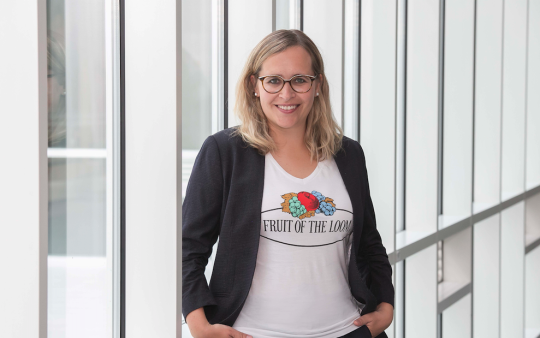 FOL International GmbH is expanding its marketing team at the Kaiserslautern/Germany location. The textiles manufacturer has acquired Alisa Schneider as a digital marketing specialist for Fruit of the Loom and Russell Europe. She will strengthen the digital team with her experience as marketing manager.
Alisa Schneider will be taking charge of the expansion of the social media presence of both brands, while also taking care of email marketing, marketing automation, lead generation and data management. In the long run, she will not only share the brands Fruit of the Loom and Russel Europe with the world on Facebook, Instagram, YouTube and LinkedIn and enable the targeting of specific groups of B2B and end customers, but also promote the setup of a lively community and increase the reach of the brands.
"I live for the fun and constantly evolving world of digital marketing. It gives me great satisfaction that I can now support such strong brands as Fruit of the Loom and Russell Europe in the further development and implementation of their digital strategies", comments Alisa Schneider with regard to her new position.
FOL International GmbH provides for a lively and diverse working environment. The company stands for diversity not only when it comes to textiles, but as an international employer with employees from 16 nations it lives out diversity. Furthermore, FOL International values uncomplicated personal communication – everyone is on a first name basis across all levels of the hierarchy. www.fruitoftheloom.eu