PSI Sustainability Award: Initiatives for a better world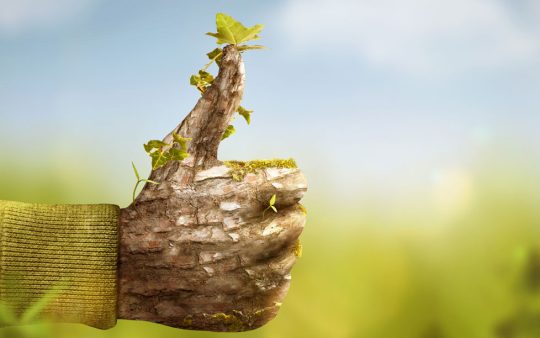 We are all familiar with certificates and audits. With them, companies guarantee a standard. For instance ​​quality management, environmental management or social standards. However, many companies committ themselves to environmental protection or social standards plans far beyond of what audits require. The PSI Sustainability Award rewards this additional commitment.
An example: CO2 emissions are often unavoidable in the process production and logistics. In order to act in a climate-neutral manner, companies compensate and invest in environmental measures. There is a variety of options. But usually, CO2 compensation does not take place where the emission took place. From a global perspective, that's fine. And this is widely accepted in environmental certifications. However, for some companies this is not appropriate and they start to get active and compensate where they have used the natural resources.
Such and similar initiatives are honored within the framework of the PSI Sustainability Awards in the categories "environment initiative" and "social initiative". 
---
Category 4: Environment initiative
The category of Environment Initiative looks at everything related to a company's own environmental initiatives or self-developed environmental standards (a business's internal, non-certified initiatives, such as investments made in machinery and working conditions, while considering ecological aspects, energy-saving measures and reducing its CO2 footprint, recycling, waste reduction, reduction in water consumption, reduction in chemicals and waste water, green IT, photovoltaic systems, etc.).
The nominees are:
> Fluid Branding
> Halfar System GmbH Rucksäcke und Taschen
> Inspirion GmbH
> Interall Group
> Karl Knauer KG
> MLD CONCEPT
> PF Concept International Coöperatief U.A.
> Reflects GmbH
> SI POS GmbH & Co. KG
> uma Schreibgeräte Ullmann GmbH
---
Category 5: Social initiative
A company's social initiatives or self-developed social standards are evaluated for the category of social initiative. These self-developed standards can be additional cultural, social and health related offers for the staff, practicing diversity or inclusion, or making a social or a cultural commitment to communities/regions and/or charitable causes, donations, aid projects, etc.
Nominated:
> uma Schreibgeräte Ullmann GmbH
---
Photo: Adobe Stock, photoschmidt