Marbo: Serving customers for five decades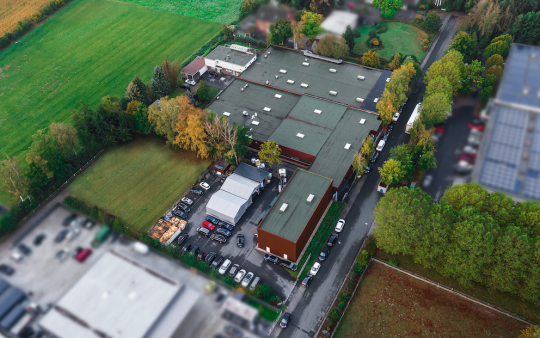 In 1972, Norbert Bokel laid the foundation of the Marbo-Mediengruppe as "Marbo-Werbung". Within five decades, the company developed into a consistently reliable, trustworthy and high-performance specialist in the areas of promotional material production, offset printing and direct marketing/lettershop.
+++
50 years young, 50 years old? This question does not arise for the Marbo-Mediengruppe in Lippstadt/Germany. Our time is becoming increasingly fast-paced, and the effects of globalization are clearly noticeable in all areas. Therefore, the Marbo-Mediengruppe is happy and proud that it has been able to work so successfully with its customers from the promotional products trade for more than half a century. During 2022, Marbo-Mediengruppe customers can accompany them on their journey through the last 50 years. Exciting and interesting information from half a century of company history awaits you on the homepage, via Facebook and Instagram (marbo_mediengruppe).
Foundation and rapid growth
It all started when Norbert Bokel founded the company Marbo-Werbung in 1972 as a screen printer specializing in the manufacture and sale of self-adhesive films, plastic panels and outdoor promotion. In the following 15 years, production expanded many times over. The production of giant notepads and the printing of memo boxes made of plastic and cardboard, as well as many other promotional items, expanded the portfolio. In addition, local printers Harlinghausen-Druck were acquired, including their machinery and staff, and a separate production hall was built for this purpose.
Passing the baton from father to daughter
With the handover to his daughter, Petra Becker-Tod, in 2005, Norbert Bokel heralded the all-encompassing modernization and expansion of the machinery at Marbo-Werbung. Not only investments in several offset machines, but also new CTP systems and plate exposures directly from the computer supplemented and improved, among other things, the pre-press and work preparation.
Reconstruction after fire
Then came the shock in 2010! On the night of 6 December, a large part of the production hall caught fire due to a technical defect. Through a joint effort by management and staff, however, a new production facility was set up in just a few weeks, so company was able to continue providing its customers with reliable service. The complete reconstruction was completed in just half a year. In the course of this, a new high-bay warehouse was also built.
Focus on progress and modernization
In spite of all the ups and downs, progress and modernization continued to be important in the years that followed: all areas of Marbo-Werbung are becoming more digital. Thanks to these investments in the future technology of digital printing, the printing of notepads and memo boxes has reached a new level of quality and cost-effectiveness. And with the largest single investment in the company's history, Marbo-Werbung acquired a new sheetfed offset press from the manufacturer KBA in 2019, in order to increase its flexibility and print quality to a new level of production.
Going strong throughout the pandemic
In 2020, despite the first year of the pandemic, Marbo-Werbung took over VDSK Lettershop and integrated their production into the existing production halls. Marbo-Werbung became the Marbo-Mediengruppe, and since then has been a powerful specialist in the areas of offset printing, promotional material production and direct marketing lettershop for its customers. Regardless of all the difficulties, Marbo-Mediengruppe manages to assert itself in the highly competitive market and will continue to invest its capital in production machines for digital printing in 2021.
Thanks to the customers
Arriving in 2022, everyone involved in Marbo-Mediengruppe is looking forward to its 50th anniversary. "We would like to thank all our customers and business partners from the bottom of our hearts for the partnership we have enjoyed over half a century. Take part in this anniversary, get your 'seasons' notepad – the 'adhesive' store of ideas for the whole year – as a small gift," says managing director Petra Becker-Tod, and adds: "Write an e-mail with the subject anniversary and your address to aktion@marbo-mediengruppe.de and the delivery will reach you promptly." www.marbo-mediengruppe.de
Photo: The current company premises with all extensions of the Marbo Mediengruppe in 2020.