SOCCER FIRST celebrates 20 years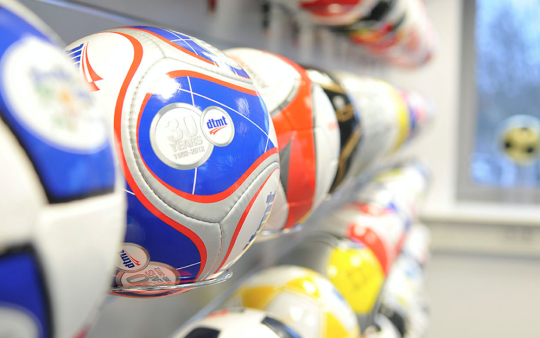 In March 2022, the ball supplier SOCCER FIRST based in Nuremberg was able to celebrate its 20th anniversary. The Franconian company has been designing and producing customised balls since 2002 and markets them in the areas of promotional products, Bundesliga football merchandising and club sports.
The founder and company owner, Axel Fraunholz, is indeed a little proud: "At the beginning, few people probably thought that we would even be able to survive one year", says the entrepreneur. But over the years SOCCER FIRST has developed into one of the leading suppliers of customised balls in the market.
"The most important features are quality, good value for money and optimal customer service", Fraunholz explains. What's more, SOCCER FIRST plays particular attention to product design as well as innovativeness. The impressive 3D presentation of the designs enables professional showcasing of products and facilitates customer decision making. Continuous improvements in terms of ball styles and materials ensure that a market-oriented range is offered.
With its team of many years, the Nuremberg-based ball specialist was and is also well-positioned in trying times. "Several restructuring measures in the company organisation during the last two years have further increased our efficiency", is how the entrepreneur describes the current situation. Apart from that, upcoming events like the Football World Cup at the end of the year and the European Championship 2024 in Germany are expected to positively impact business performance.
In addition to the extensive portfolio of customised sports balls, SOCCER FIRST now also offers jerseys, caps or products in the fitness/workout category such as boxing gloves. Furthermore, orders from neighbouring European countries in the promotional product segment are also growing – further good reasons for SOCCER FIRST to look forward to a successful future.
Contact: Tel. +49 911 3773390 • info@soccerfirst.de • www.soccerfirst.de