KP Plattner: On Fire for 50 Years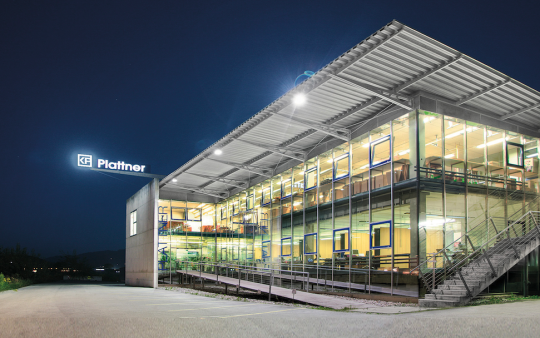 The company KP Plattner headquartered in the Rum district of Innsbruck is celebrating its 50-year anniversary in 2022. The family-run business has made a name for itself throughout Europe as an importer and wholesaler for smoking accessories which sells high-quality products and offers reliable service. The company has 40 employees working at its facilities in Innsbruck, sells around 100 million lighters annually throughout Europe and has 20 million euros in annual sales.
In 1972 the skilled printer Kaspar Plattner founded the business in a small flat in Innsbruck. Through hard work, tenacity and a generous dose of innovation spirit, the company grew continuously over the decades. Lighters and promotional products are customised according to customer wishes in the company's in-house printing workshop, which is equipped with six screen printing machines, two printing machines, a digital printer and a laser printer. Regular customers in particular appreciate the flexibility, fast delivery times and well-balanced price-performance ratio.
Company founder Kaspar Plattner left the fate of his life's work in the hands of his sons Markus and Philipp in 2017. However, Kaspar Plattner still offers his sons suggestions, and has put his extensive network at their disposal. In a company statement, KP Plattner GmbH states it has been able to continue to expand its market position during the past few years "despite facing challenging times, supply bottlenecks, and has been able to increase prices and to continually increase its turnover". More information about the company is available at: kp-plattner.at