Victorinox: Responsibility for German market taken over again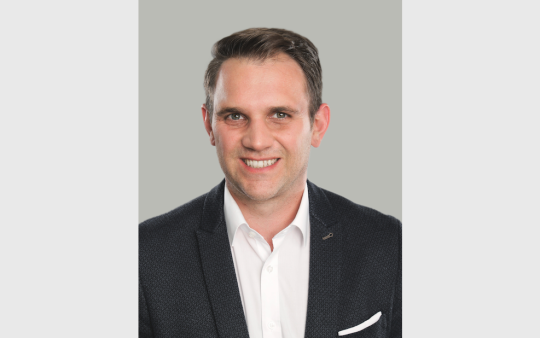 Following 45 years of successful cooperation with the company P.A. Henckels based in Solingen, Victorinox AG took back responsibility for the German market starting mid-April. In the course of restructuring of sales and marketing, the entire D-A-CH (Germany, Austria, Switzerland) region will once again be managed directly by the Victorinox headquarters in Ibach/Switzerland and expertly supported by the Victorinox Area Managers, who are based directly in Germany.
+++
By taking back responsibility for the German market, the direct collaboration with promotional product distributors can now be intensified. A further advantage of the direct support: additional services like specialist marketing content and digital tools – like the new Victorinox product configurator – can be implemented better in the German-speaking region.
Internationalisation
As a brand supplier in the premium segment, Victorinox would like to raise its prominence in the promotional product segment across the entire product range. Growth markets with high potential include not only the D-A-CH region but also France and Great Britain. According to Victorinox, the PSI Düsseldorf "plays an important role in the expansion strategy as the only trade show of international significance: As an important communication platform with trade show visitors from the European Economic Area, the PSI serves as a hub of activities in the EMEA region."
International customers from the promotional product industry value the great popularity and integrity of the Victorinox brand, as well as the sustainable aspects of the production process. The knives and clocks are all manufactured in Switzerland, which guarantees reliable and on-time delivery. This is a major advantage, especially during times of disrupted supply chains and for time-critical delivery times, such as before Christmas.
Sustainability
Environmental protection and sustainability are important issues for Victorinox. As a family business, Victorinox firmly believes that sustainability also means social responsibility. That's why the company makes great efforts to ensure that resources are used sparingly and efficiently and that eco-friendly production methods are utilised both in its internal processes and those of its suppliers.
Expansion of the range
In addition to the well-known Swiss pocket knives, further Victorinox products, such as household knives, travel luggage and clocks from the Victorinox and Wenger brands, will now be made available to promotional product distributors. The expansion of the range covers all price categories: from affordable household knives as give-aways right through to the sophisticated premium gift. All categories can be personalised upon request and configured fast and efficiently in the web-based online tool. What's more, Victorinox is working on new solutions, like a direct connection to the inventory management system. Matthias Müllerschön, Area Sales Manager Germany for Victorinox, describes the advantages for promotional product distributors as follows: «Through our new online configurator and targeted marketing activities, we can optimise and further develop the cooperation. It should be made as easy as possible for our partners to access all required information quickly and easily". www.victorinox.com  
Photo: Matthias Müllerschön, Area Sales Manager Germany for Victorinox.