New date for the PSI Sustainability Awards ceremony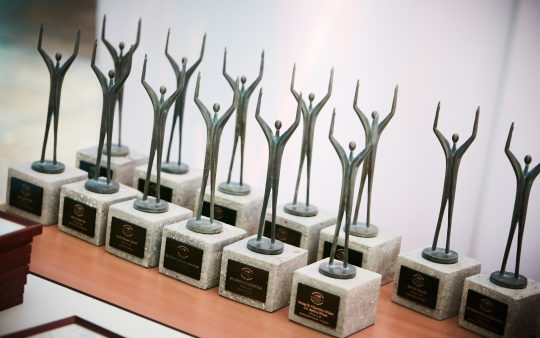 There is a new date for the PSI Sustainability Awards ceremony. On June 21, 2022, the winners in seven categories will be honored for their sustainable commitment at the Rheinterrassen in Düsseldorf.
Following the postponement of the PSI Trade Show 2022, Europe's largest network for the promotional products industry announces the new date for the presentation of the industry's only sustainability award. The presentation of the seventh PSI Sustainability Awards will take place on Tuesday, June 21, 2022, at the Rheinterrassen in Düsseldorf. Winners will be honored in seven categories. The festive evening event will also mark the start of PSI 2023, which will take place from 10 to 12 January at the Düsseldorf exhibition center.
"For seven years now, the PSI Sustainability Awards have been the most important yardsticks for ecological, economic and social sustainability in the European promotional products industry," says PSI Director Petra Lassahn. "We are all the more pleased that this year we can finally return to a festive 'live award ceremony' and celebrate the industry's commitment to sustainability in a face-to-face setting." After all, even though the PSI Sustainability Awards were presented on an annual basis in 2020 and 2021, they were not presented at a "stationary" event.
The categories:
Economic Excellence category
Category Environmental Excellence
Category Social Excellence
Category Environment Initiative
Category Sustainable Product
Category Sustainable Campaign
Category Sustainable Company of the Year