Daiber reorganises sales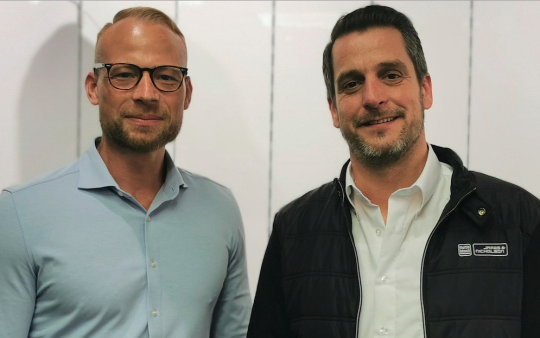 In order to meet the increased challenges of the textile market, Gustav Daiber GmbH, based in Albstadt/Germany, reorganised its sales department at the beginning of the year, as part of its ERP (Enterprise Resource Planning) system conversion.
Daiber has had a strong addition to its sales team since 1 February 2022 in Mario Besenfelder, a manager with industrial sales experience and a focus on major customers, workwear and associations. The internationally active textile company took this opportunity to restructure the entire sales area in a future-oriented manner.
In this connection, Bärbel Krohmer, Head of Sales, and Tobias Seidel, Head of Marketing & Business Development, left the company at their own request and with a high degree of mutual understanding at the beginning of May. "Both have shown a great deal of commitment for Daiber over many years and are deserving of high praise," says Managing Director Kai Gminder. "We owe them both a debt of gratitude and wish them all the best for the future."
In order to ensure that responsibilities will be carried by several strong shoulders in the future, Mario Besenfelder, together with Bernd Seeger, a long-standing Brand Ambassador and Key Account Manager at Daiber, will take over the management of the restructured sales team. Bernd Seeger, who is a strong leader and competent in the field of digitalization, will take over as Internal Sales Manager and Mario Besenfelder as Field Sales Manager.
Managing Director Christof Kunze remarks, "We are very pleased that we were able to win such qualified colleagues, as well as experienced sales people and managers for this new challenge. In addition, we are convinced that our team will be even more successful in this constellation, together with our dealers, partners and employees." www.daiber.de
Photo: The new sales management of Gustav Daiber GmbH: Mario Besenfelder (left) and Bernd Seeger. Source: Daiber