New design and new features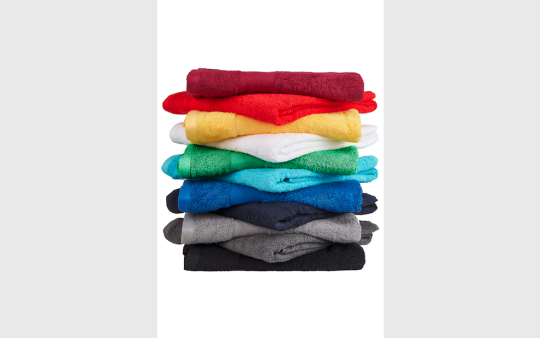 The FAIR TOWEL brand is launching a new website and offering new features for resellers, textile finishers and end customers in addition to informative explanations about the production of the material.
First and foremost, FAIR TOWEL stands for fairness. All products under the label are made 100% out of Fairtrade-certified organic cotton. Hence, the German towel brand has products in stock that are not only soft and smooth but that are also ethical and meet ecological standards. The Cozy collection was just launched in 2022 and features four wellness products, which come in different sizes and an impressive array of colours. FAIR TOWEL is now presenting these special products with their new look online at www.fairtowel.eu.
Website users have the opportunity to get informed about the organic cotton used for the product and the certificates it has, such as the Fairtrade product seal. A recently added overview of the sectors shows the many different areas where towels with finishing can be used. The finishing examples listed serve as inspiration for resellers and customers from the sports sectors or practices. All of the important information for purchasing the products are listed in a product list on the new website and can be downloaded so that the customer can contact textile finishers he trusts using this list. All FAIR TOWEL products are exclusively available at: www.l-shop-team.de