Reinforcment at Joytex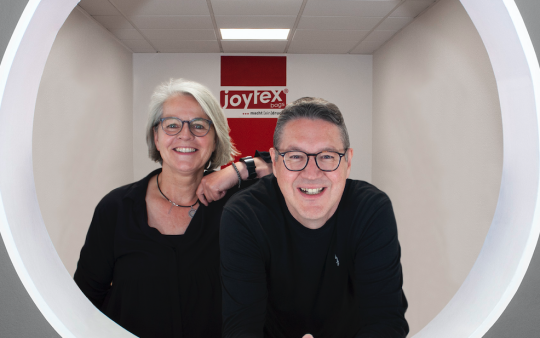 Oliver Klose, the new face at promotional bags specialist Joytex, joins Beate Demes as a contact partner in "Team South" at Joytex from today. Together, the pair will be looking after postcode area 7-9 plus Austria and Switzerland in the future.
Although Oliver Klose is new at Joytex, he is a familiar figure in the promotional products industry. He previously worked for some years at Polyclean, in microfibre cloth sales, prior to seeking a new field of activity. This he has now found at Joytex. With immediate effect, he reinforces the 8-member sales team and, besides providing telephone support to customers, will also be representing Joytex at trade shows and on visits.
Photo: Jointly supporting the Southern German market from now on: Beate Demes and Oliver Klose.