Premium Square Group acquires PowerCubes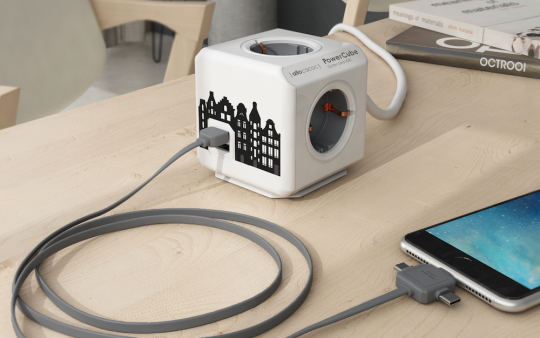 The Premium Square Group (PSG), an international specialised provider of branded, creative, functional and durable promotional products with headquarters in Zoetermeer/The Netherlands, has taken over the company PowerCubes B.V. with effect from 20 July 2022. According to an announcement by PSG, the integration of PowerCubes will enable the Premium Square Group to expand its range of products in both the B2B as well as the B2C market.
PowerCubes is an established specialised provider of functional, creative and design-oriented entertainment electronics and is known internationally for its brand name PowerCube. The company markets several of the most popular technological products on both the B2B and B2C market. The original PowerCube is one of the most successful and iconic technological products, which has been used in the branch for many years. As a result of the takeover, PSG will strengthen its product portfolio on the B2C and B2B market.
"We will introduce the brand name PowerCube in new countries and offer existing and new customers more high-quality products and design articles from the local warehouse. Ultimately, the new combination has a large influence on product development, the results of which we will present in the upcoming months", says Arthur Strijbos, CEO of the Group. Maurice Voerman, CEO PowerCubes B.V., adds, "I founded this company 10 years ago with the mission to make design products accessible to every household in the world. After the company grew year after year, it is now time to expand the business. I am firmly convinced that PSG, its network and its employees match my company and me. This step will enable PowerCubes to become visible in all of Europe. I am looking forward to our partnership". More information at:  www.premium-square.com