The Kalfany team is expanding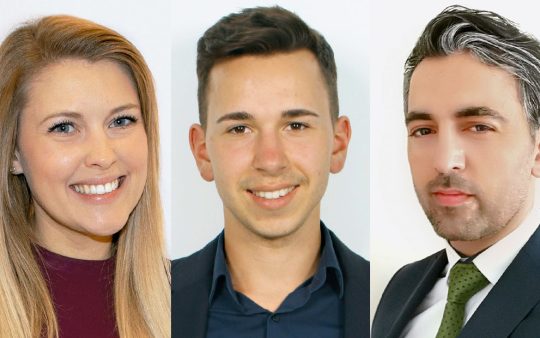 Kalfany Süße Werbung recently welcomed several new colleagues to various departments of its Herbolzheim/Germany site.
Serkan Solak took over as Head of Production in March, and is responsible for all the production and packaging processes, the warehouse processes, and much more. Previously, he worked as a logistics manager, operations manager and business development manager in various companies. He completed his studies at Aalen University and the dual university in Heidenheim. "I am very much looking forward to the new, challenging tasks awaiting me at Kalfany Süße Werbung. I see my central task in the optimisation of operational processes in order to increase productivity and efficiency," says Solak.
New Social Media Manager Thomas Trieber arrived in July, supporting the marketing team and further developing the company's online presence in social media networks. As a creative mind, he develops concepts and ideas and produces his own photo and video material for the company's digital presence. Trieber completed his training as a businessman for dialogue marketing and then gained his first professional experience as a social media manager.
Regina Ketschik is also new, having joined the company in July. As Key Account Manager for Private Label, her responsibilities lie in the communication with business customers for the production of customised fruit gums with added benefits. Previously, Ketschik worked as a product manager for several years, and gained experience in the preparation and implementation of market launches. www.suesse-werbung.de
Photo: Regina Ketschik, Serkan Solak, Thomas Trieber (from l.).