The uma team continues to grow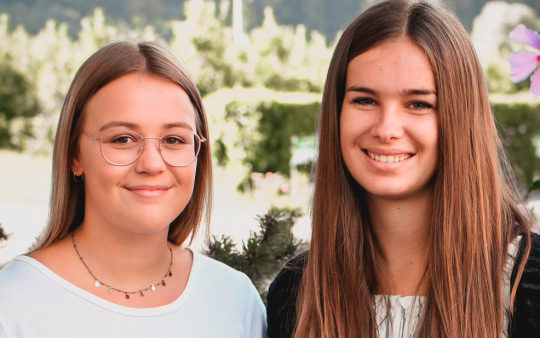 Samira Meier und Laura Becherer from the team at uma Writing Utensils Ullmann GmbH have successfully completed their final exams for training as industrial management assistants. Since 1 July, both of them have been supporting the uma team and will continue to do so in the future.
Samira Meier has already taken a position in the accounting department. Laura Becherer will join the sales department and support the uma team in order processing, while taking care of the wishes and requests of customers. uma has been training young, motivated employees for the future in the commercial and industrial sectors for years. The company has already been offering various apprenticeships in the commercial sector: industrial management assistant, industrial management assistant with the additional qualification international business management as well as wholesale and foreign trade specialist. There is also the possibility of a dual Bachelor of Arts study course with the Baden-Wuerttemberg Cooperative State University Villingen-Schwenningen or Karlsruhe. In the commercial sector, training is offered for media technicians as well as specialists for warehouse logistics. "Once again this year we are expecting a breath of fresh air in the uma team for the beginning of training on 1 September", says training supervisor Meilin Müller. www.uma-pen.com
Photo: The new employees at uma (from the left): Samira Meier and Laura Becherer.