Kalfany: Constant product quality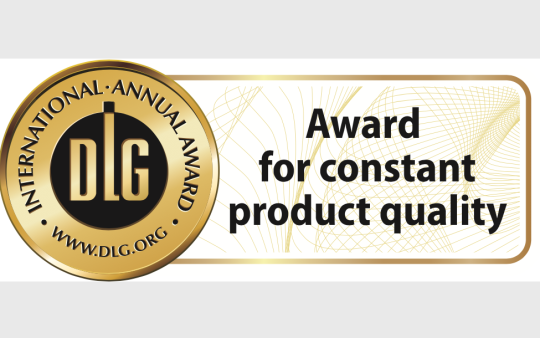 Kalfany Süße Werbung GmbH & Co. KG in Herbolzheim has now won the Award for Consistent Product Quality ("Preis für langjährige Produktqualität") at the DLG Food Test Centre (DLG = German Agricultural Society) for the eighth time. The award is in recognition of the company's rigorous pursuit of quality and is only given if food products have undergone regular and successful testing by the DLG for at least five years.
For many companies in the food sector, maintaining a high standard of quality is an innate aspect of their business model. In addition to internal quality controls, they voluntarily have their products undergo external inspections by experts from the DLG. The DLG makes the Award for Consistent Product Quality in order to promote this pursuit of product quality. "In entering and winning the award, food producers are registering their quality strategy as a firm pledge to consistently maintain and improve quality" stresses Hubertus Paetow, DLG President.
Companies have to take part in the international quality testing by the DLG Food Test Centre for five consecutive years and obtain at least three awards per award year. Upon the fifth year of successful participation, the company is presented with the Award for Consistent Product Quality. If a producer fails to participate one year or if they do not manage to achieve the required number of awards, they lose their entitlement to the award. www.suesse-werbung.de