uma and mbw® cooperate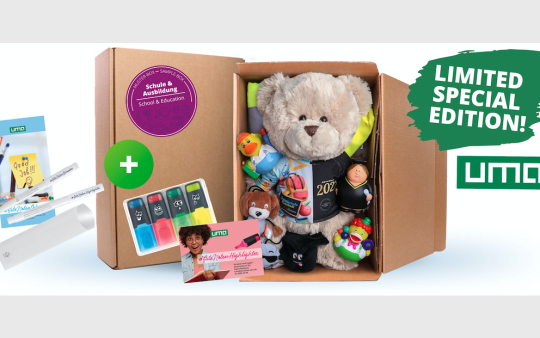 Since the beginning of this year, mbw® from Wanderup has been selling custom industry boxes filled with attractive products for specific industries: 'There is a variety of unusual products available that are guaranteed for any industry, any campaign, any occasion and any season', explains mbw®.
To ensure the right selection of products for each industry, the company from northern Germany researched individual industries and put together a selection of its favourite top sellers from the gift and promotional product collection for each industry box. The industry-specific boxes with a variety of product samples are available at a special price; they can be ordered completely unbureaucratically and quickly and can even be sent directly to customers directly in a neutral manner upon request.
There are currently more than 16 industry boxes for sale, which each contain a wide assortment of products. These boxes are becoming popular: According to mbw®, more than 700 boxes have been ordered. mbw® recently started its first cooperation with a well-known and allied partner in the writing instruments industry, Uma Schreibgeräte. Managing Director Alexander Ullmann from Uma Schreibgeräte and Jan Breuer from mbw® quickly developed a limited edition of the industry box true to the motto 'writing keeps people in the loop'. 'We would like to offer our customers even more contents and a wider selection, and we can really imagine undertaking these types of cooperations with other companies in the future', says Jan Breuer.