Mahlwerck Porzellan: New sales recruit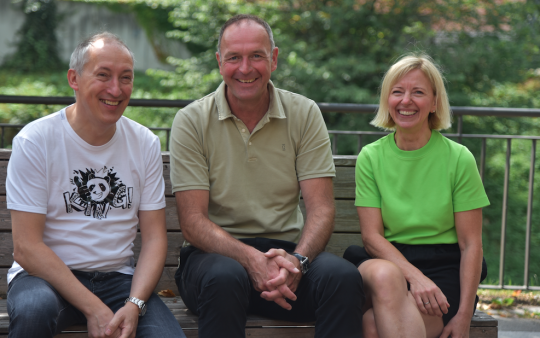 The porcelain specialists from Kolbermoor, Mahlwerck Porzellan GmbH, are delighted to welcome a new addition to their sales team: from early September, Marcus Hegel – an experienced industry professional – joins the team at Mahlwerck Porzellan. Marcus Hegel, jointly with Uwe Ritter, will look after all federal states except for Bavaria and Baden-Wüttemberg.
Hegel has been part of the promotional products family for many years and has gathered a plentiful store of experience, not least in dealing with high-quality branded products. Word from Mahlwerck Porzellan is that the company is delighted to be able to intensify and deepen its proximity to the professional trade thanks to this team reinforcement. www.mahlwerck.de
Photo: Managing Director Tobias Köckert, Marcus Hegel Managing Director Heike Hampel-Rudolph (from l.).