Preview of the PSI Forum programme: Interview with speaker Bianca Seidel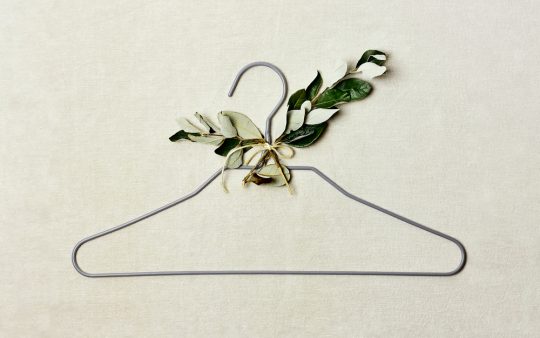 In about three months PSI will finally be back. The three-day professional programme at Europe's Leading Trade Show for the Promotional Product Industry includes more than 20 lectures at the PSI Forum in Hall 10 alone. One of them will be held by management consultant Bianca Seidel. In an advance interview, she names the three biggest current challenges for the textile industry and reveals why things won't work without transformation.
Bianca, we are approaching PSI 2023 with great strides. We are pleased that you, as a textile expert, will once again be a speaker at the PSI Forum in Hall 10 from 10 to 12 January. To get us in the mood: What are the three buzzwords currently impacting the textile industry?
"Supply Chain Act, rising costs and inflation/declining purchasing power."
Can you please explain each of these in a short sentence?
"Well firstly, the new Supply Chain Act, entering into force on 1 January 2023, means rising legal requirements. Though initially only affecting companies with at least 3,000 employees, smaller companies will also be indirectly held accountable, as they will be forced by the affected companies to comply with the obligation to provide evidence. Thus, SMEs will also be impacted by the Supply Chain Act in future.
"Secondly, the effects of the Covid pandemic hit the companies hard. Disrupted supply chains made exact planning impossible and prices difficult to calculate. The situation worsened still further with the war in Ukraine that immediately followed. The rising costs of raw materials and logistics are now compounded by galloping energy costs. In this situation, long-term planning is almost impossible, and price stability cannot be guaranteed by manufacturers and brands in either the short or long term and passed on to the market. Those who try nevertheless run the risk of perishing themselves.
"With rising prices, the purchasing power of the population is dwindling. The fear of the lower and middle classes that they will no longer be able to afford modest luxuries in the near future is quite real. It particularly affects the group of older workers who no longer have a chance to climb the career ladder and thus increase their income."
Your presentation on the second day of the trade show is entitled: "Building the future on values. A plea for transformation." What is really changing in the industry at the moment?
"Transformation is a future issue simply because of climate change – but not only! It is also a question of competition. Today decides who will still have a chance in the future. As companies position themselves to be more modern, digital, social and ecological, to my mind the days are numbered for companies that refuse this transformation. Or, to put it more positively: companies that adapt to it early on are now gaining a competitive edge in the short to medium term.
"Because of the many disasters that companies are now feeling directly, and which are not happening somewhere far away or on other continents, many textile companies are now mobilising to transform long-standing, sometimes century-old habits. Remarkably, it is small, young companies and start-ups that are swarming to take market share from the big, less agile companies."
About Bianca Seidel:
Bianca Seidel is a pioneer and expert in the field of sustainable fashion and sustainable fashion design, eco-design and sustainable management. Back in the early 90s, she founded and established a sportswear label in the premium segment on an international level with a distinct sustainable DNA.
In 2005, she founded her value-based consultancy in Düsseldorf under the banner of sustainability. The focus here is on ethical corporate governance, sustainable management, sustainable design, corporate social responsibility (CSR) with a focus on the textile and clothing industry. She also contributes her expertise as a specialist to international projects in the textile and fashion sector, e.g. Pakistan, Georgia and Macedonia. The 17 Sustainable Development Goals of the United Nations always form the practical guidelines of her consultancy work.
With her expertise, Bianca Seidel is active as a keynote speaker, speaker and panel expert at national and international trade events, in addition to her work as an international expert and consultant.
Further information: www.bianca-seidel.de
Photo (c) Shutterstock