Yes, the PSI is happening!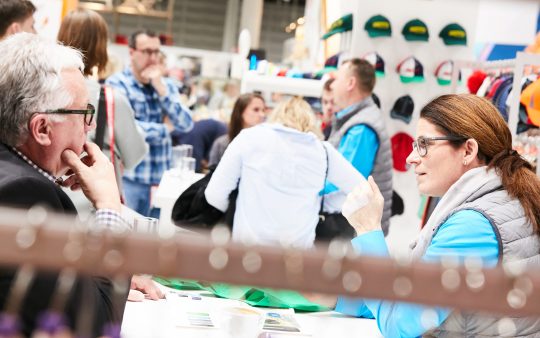 Due to the situation of the last two years, we keep receiving enquiries as to whether PSI 2023 will actually take place.
Yes, it will take place!
To date, over 60% of the space has been booked, with a further 20% reserved.
Over 320 exhibitors from 23 countries have secured their stand space.
There are also over 50 new exhibitors who will be showing exciting products.
The Ticket Shop has been open for a fortnight. The first registrations reached us from Brazil, Portugal, Sweden, Denmark, France, Spain and even Australia. And from Germany, of course.
Two Community Cafés invite all members to meet and network there. Vouchers are available at the entrance.
Lectures on practical topics and marketing tips will help in daily business, special areas will be dedicated to refinement options and textile promotional items.
Politics will also be given a stage again.
So don't miss out on the European industry event and be there. As an exhibitor or visitor:
Click here to register as an exhibitor.
Click here for the ticket shop.
And contrary to all rumours, we would like to clarify once again: PSI itself does not invite industry customers.
Only PSI distributor members have the opportunity to invite up to 10 of their industry customers, and only on the 3rd day of the show. So if you want to show your customers the full variety and creativity of promotional products, you can take your customers on an individual tour of the PSI on your own responsibility on the last day of the show. To avoid any uncertainties, we ask all exhibitors to have appropriate price lists ready.
Photo (c) PSI