miners mate brand presents website relaunch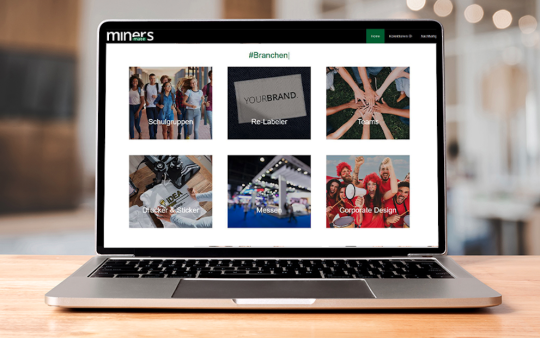 With the launch of the new my pure mate collection, the miners mate brand is now also presenting its revised website. At www.minersmate.eu, the target groups resellers/textile finishers and end customers can expect a new look, new content and sections that clearly list the special features of the brand as well as those of the individual collections. In addition, the site offers both target groups informative assistance for purchasing the articles.
miners mate is made for all those who value fashion and style. The consistency of the colours in many miners mate items, in all sizes, enables uniform looks for entire teams and groups as well as various combination options. After their successful first collection, my mate, the brand expanded its range in September 2022 with another collection called my pure mate, which combines casual looks with sustainability and fair trade.
The new website presents the highlights of both collections in a modern and informative way, directly and at a glance. Users can find more information on the environmentally friendly material production of my pure mate articles quickly and clearly under the new heading "Sustainability". A new trade overview gives possible areas of application for finished styles. Finishing examples serve as inspiration for resellers and customers. Another new feature is the watch list function: interested clubs, organisations and companies can put selected items on a watch list. With this list, customers can approach the textile finisher of their choice. In the "Lookbook" section, new catalogues and brochures about each individual collection can be viewed.
All miners mate articles and sales documents are exclusively available at: www.l-shop-team.de