Naturally more inside: mbw and uma collaborate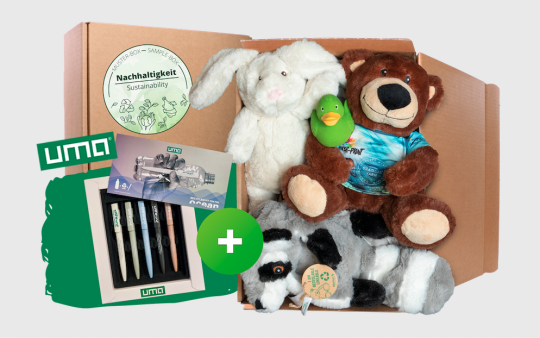 Industry boxes have been firmly established as a sales tool at mbw®. To date, custom-built sample boxes have been developed for more than 17 industries and themes and are actively being used. The goal of this distributor service is to provide effortless, tailor-made sampling, which is ultimately the biggest door-opener for generating turnover. "No matter how good our ideas are, the customer has to be able to work with them at the end of the day. This is why we have consistently collected opinions, feedback and suggestions for improvement and have committed ourselves to the needs of our customers", says Jan Breuer, CEO of mbw.
mbw established a successful partnership with uma Schreibgeräte for the first time, which has created a vital synergy that will help customers succeed. "In uma we have found a fantastic, creative partner for our company. It became clear at the very beginning of our collaboration that we had to create a sustainable sampling box together", Breuer continued. No sooner said than done: A box has been launched, which brings an important and highly relevant theme into focus: sustainable advertising.
People's expectations of companies are growing. They are increasingly expected to deliver the highest quality and innovations and to operate in a sustainable and climate-neutral manner. This is especially true for promotional products.
With the sustainability box, distributors can easily provide samples to potential customers while proving to them how resource-conscious promotional products can be. Although the two collaboration partners are paying attention to design and trends, they are also focusing on the longevity of the products, maintaining a sustainable production process and using natural raw materials and recycled materials. All in all, this industry box is a successful, sustainable and climate-neutral way to expand the assortment of products and is optimally poised to generate vital turnover. www.mbw.sh