Innovations to the power of six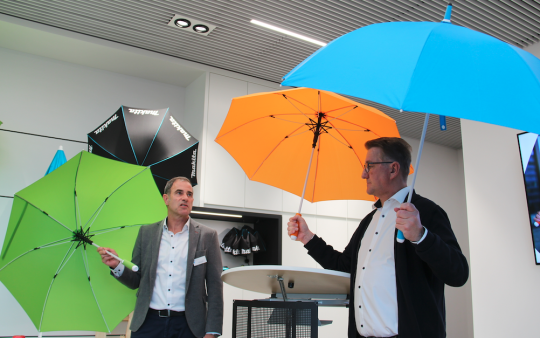 The CHOICE Group's preview of new products for the trade press in November is already a well-established event in the industry. For the second time, the hosts of the advertising umbrella producer FARE from Remscheid made their representative showroom available. The editorial team of PSI Journal was once again on site for you and presents the product highlights as well as the future projects and strategic focuses of the six company sisters – Gustav Daiber, Fare, Halfar, Karlowsky Fashion, mbw and SND Porzellan – in detail in the January issue.
Photo: The hosts, FARE Managing Director Volker Griesel (left) and Sales Manager Günter Schmidt, at the presentation of new umbrella models.