TFA Dostmann shows art objects at PSI 2023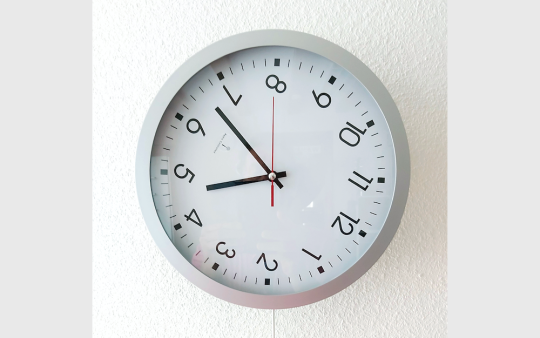 The company TFA Dostmann, specialist for measuring instruments from Wertheim, will present two art objects by the experimental artist Konrad Wallmeier at its stand at PSI 2023 in addition to its product range. He has created thought-provoking objects from everyday objects in the Dostmann collection.
The kinetic artwork "Stop the time" conveys the illusion of movement. The artist uses an analogue radio-controlled wall clock from TFA Dostmann for this: the second hand stops, the whole clock turns. The artist wants to direct the viewer's perception to time, to the moment, to the attempt to stop time. Kinetic art is a form of expression in which movement is seen as an overall aesthetic component of the work of art. "Stop the Time surprises, turns a trivial everyday object into an object for reflection", says Axel Dostmann.
Another object entitled "Climate Change" uses a weather house to draw attention to what is probably the most burning issue of our time: "The issue concerns us all. We influence our future climate through our actions. Every single one of us," says the artist. "Visitors step in front of the weather house and make the climate rotate or not …"
The two art objects can be experienced live at the TFA stand: Hall 10 A17. www.tfa-dostmann.de
Photo: Art object "Stop the time". © TFA Dostmann GmbH & Co. KG