Welcome to the network: New PSI members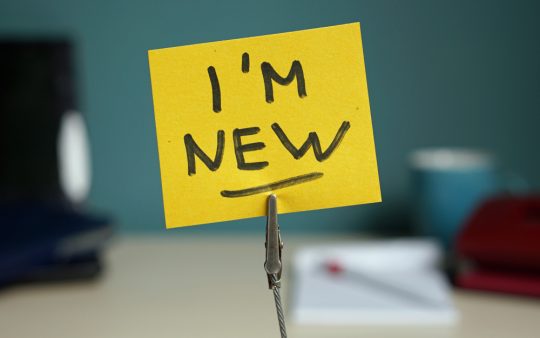 Like the promotional products industry itself, PSI thrives on surprises and innovations. Today we would like to introduce you to examplary new PSI members who joined in 2022 and who have convinced not only us but the entire industry with their unusual business and product ideas.
Julius K9: Dogs as "advertising space"
Visit Julius-K9 at PSI 2023 in Hall 9 at Stand C51
At the Hungarian company, the focus for company founders Julius Sebo and Anikó Bakos lies at the " humans best friend". The reasoning: Dogs are not only popular sympathizer, but also ideal advertising media. Julius-K9 offers high-quality bands, leashes, harnesses and toys that friends and owners of the four-legged friends can individualize with their logos and messages.
Klar-Seifen: Customizable natural cosmetics
Visit Klar-Seifen at PSI 2023 in Hall 9 at Stand C58
The Heidelberg-based manufacturer specializes in vegan and biodegradable natural cosmetics – from shampoo and conditioner to deodorant creams, body care and shaving poducts. The highlight of the range, however, are the gift sets for employees and customers, where Klar not only personalizes the packaging, but even embosses the soap bars themselves with individual motives.
Schöffel: Individual workwear
Visit Schöffel PRO at PSI 2023 in Hall 10 at Stand A45
The Schöffel brand has long been a household name for connoisseurs of high-quality outdoor and work clothing; after all, the Bavarian family business has stood for the highest quality, functionality and durability since 1804. With the Schöffel PRO line, the manufacturer is steadily expanding its range of customisable promotional and corporate wear – and in the future will also be relying specifically on PSI membership for more market presence, awareness and increased sales.
Rominox: Branded confectionery assortment
Visit Rominox GmbH at PSI 2023 in Hall 10 at Stand D63
The subsidiary of Römer Wein und Sekt GmbH from Traben-Trarbach specialises in high-quality culinary gifts. Cooking & Grilling, Serving & Seasoning, Travel & Outdoor, Room & Ambience, Drinking Culture, Tools, Office: Behind these categories lies a wide range of enjoyment with countless possibilities for personalisation for corporate customers.
Gernet Printpack: Climate-neutral packaging as an advertising medium
Climate-neutral packaging as an advertising medium
When it comes to promotional products, attractive, individual packaging is just as important as the contents. Gernet Printpack from Mannheim specialises in customised bags, pouches and gift ribbons and tapes that are as personal as the gifts they contain – emission-free, climate-neutral, sustainable.
Labelprint24.com: More value for packaging
Visit Labelprint24 at PSI 2023 in Hall 9 at Stand C10
Ein weiterer Neuzugang im Bereich innovativer Verpackungstechnik ist Labelprint aus dem sächsischen Zeithain. Etiketten, Faltschachteln, Versandkartons, Laminattuben, Beutel oder Beipackzettel: Es gibt schlicht keinen Werbeartikel, für den Labelprint als Entwickler und Veredler nicht die optimale Verpackung für Versand und Präsentation anbietet
Eaubottle: Drinking bottles in Scandinavian design
Visit Eaubottle at PSI 2023 in hall 9 at stand C70
The stylish, functional stainless steel vacuum bottles by Henrik Johansson began as a Kickstarter project in 2018. Thanks to their unique insulation, the bottles in minimalist Scandinavian design keep hot things hot and cold things cold. Social responsibility and resource efficiency play an important role at Eaubottle: the closures of the bottles are made of 65 percent recycled sea plastic, and the company finances drinking water wells in developing countries.