Highlights 2023: How to make the most of three days at PSI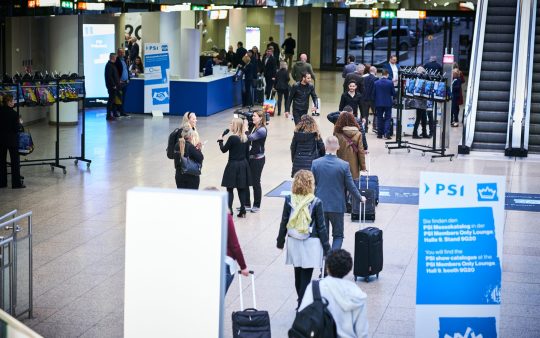 The feedback we receive every day from the market makes it clear: The industry is looking forward to PSI opening the 2023 business year in Düsseldorf. The demand for exchange, information and interaction is great – the program highlights are designed accordingly.
• To get all visitors in the right mood for the first live PSI since 2020, the grand opening event will take place on Tuesday, 10 January at 10 a.m. in the PSI Forum – with renowned guests from politics and business.
• A must-attend event for all companies that focus on sustainability and resource efficiency: PSI will present the new concept for the future Sustainability Awards at the PSI booth in Hall 9.
• Exclusively for jubilarians: On Thursday, 12 January at 1 pm, all companies that have been members of PSI for 30, 40 or even 50 years will be honoured.
• On all three days of the fair, there will be the opportunity to meet in the entrance area in the late afternoon for Happy Hour – to catch up on all the valuable conversations in a pleasant atmosphere with customers, partners and friends that we have all had to do without for so long.
By the way: Here you will always find the current event programme of PSI 2023 – with all events, speakers, information, times and locations. Our tip for your optimal trade fair experience: simply bookmark it and check back regularly!