Schwan-STABILO: prospering in times of crisis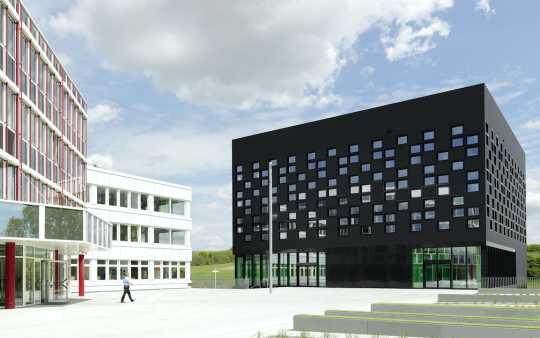 Schwan-STABILO has published its latest annual report. This has confirmed that the group generated a record turnover of EUR 745.3 million for the 2021/22 financial year (previous year: EUR 623.2 million) despite the global repercussions of the pandemic and war in Ukraine. A moderate increase had already been posted the year before. Considering additional setbacks, such as supply chain bottlenecks for raw materials and energy and the sharp rise in the rate of inflation, the company has achieved significant growth of around 20%.
The main factor in this success once again proved to be the family business's strong brand portfolio. In each of the three business segments of cosmetics, writing instruments and outdoor, premium quality products and innovations promoting sustainability have ensured record-high turnover. The cosmetics segment grew disproportionately with a turnover of EUR 312.3 million (+ 37%). STABILO and the outdoor segments also achieved new highs. STABILO earned EUR 215.8 million (+ 3.1%), outdoor achieved earnings of EUR 216.9 million (+16.4%).
According to the company, there has been positive growth in turnover for every region but especially in North America and Europe. Thanks to the strength of the brand in Europe and Asia, STABILO has been able to post disproportionate growth. North America once again has become the most important market for cosmetics but Europe has also seen significant new growth. The outdoor segment has pressed ahead with expansion of its sales activities in the USA, China and Europe.
As CEO Sebastian Schwanhäußer remarked: "We operate in many countries throughout the world in different segments of the consumer goods industry. Our financial situation depends on both consumer behaviour and the global economy and on individual market factors. The past financial year has demonstrated that Schwan-STABILO is also able to prosper in times of crisis. Achieving such a strong result against all odds may well be one of the strong points that family-run businesses have. But regardless of circumstances, it is a splendid team effort by all the staff and management!" The various divisions of the Schwan-STABILO Group may operate in different sectors but they all come under the consumer goods industry. Economic growth and individual purchasing power are decisive factors influencing sales and it is up to each division to find their own responses and solutions to constantly changing underlying conditions.
Looking ahead: relaxed and confident
After a really excellent start to the first quarter of the new financial year, global variations in consumption, demand and new orders are currently noticeable in all three business segments: caution and restraint in Europe on the one hand, exceptional growth in Asia and the American markets on the other. Summing things up and considering future prospects, CEO Sebastian Schwanhäußer says: "Despite being extremely pleased with a result that we could not have predicted to be so excellent, we will still need to remain flexible – there will be no new normal after the crisis. But our company is already geared up for this in all segments of the business. We are not overly concerned about these developments. Being proactive instead of reactive: this safeguards our future success as well."
Photo: Schwan-STABILO's headquarters in Heroldsberg