elasto publishes its 2023 digital general catalogue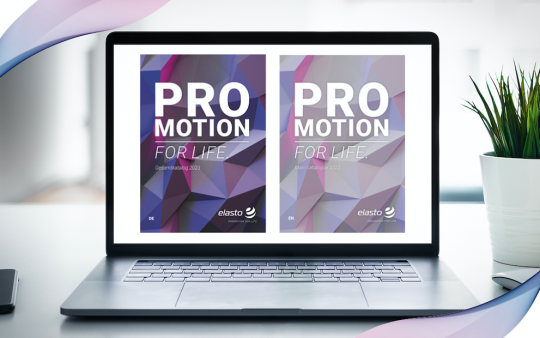 According to the motto, "The future is digital", elasto GmbH & Co. KG, a renowned European promotional products manufacturer based in Sulzbach-Rosenberg, publishes its new digital general catalogue for 2023.
"elasto brings brands within reach and offers solutions for conveying custom messages – with the service pledge of a family-run company. The versatile repertoire guarantees an all-round positive brand experience", states a company release. Along the way, elasto insists on both climate-positive plastic production "Made in Germany" and efficient global sourcing. The focus lies on products that captivate with their utility – and make an impression when it comes to sustainability, too.
Borne by the sustainability concept, the promotional products specialist now also presents its 2023 digital general catalogue – and economises, by dispensing with printing, on almost 17 tonnes of additional CO2 pollution. The basis for this decision is the 2021 elasto customer survey, in which the majority of respondents makes use of the digital catalogue and uses the printed catalogue in addition as a supplementary medium. This is what elasto has acted on, seizing the opportunity to reduce CO2 emissions by moving over to just one medium.
On 346 pages, the 2023 elasto digital general catalogue shows exciting products and sustainable concepts in a straightforward and uncomplicated way. The digital new edition can be accessed via this QR code: