CHOICE Group grows: mbw takes over Brand.it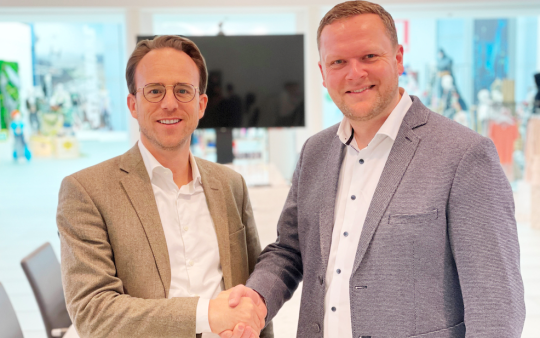 At the beginning of January 2023, mbw, a company based in Wanderup near Flensburg, will take over Berlin-based Brand.it GmbH. Under the leadership of mbw Managing Director Jan Breuer, Brand.it, a specialist for protective mobile phone and tablet cases with logo imprints, will now continue to grow and benefit from the strong network of the CHOICE group of companies.
Visitors to the CHOICE Group's joint stand at the PSI trade fair (Hall 10 Stand E36) already have the opportunity to experience Brand.it's product portfolio live and convince themselves of the high quality of the protective covers as well as the well-known references.
In a statement, it says: "Brand.it's long-standing customers, suppliers and partners can be confident that, apart from the new owner and managing director, everything will remain 'the same'. The customer service contacts will also remain the same." Brand.it GmbH will continue unchanged as an independent company based in Berlin. www.mbw.sh • www.brandit-protection.com
Photo: "Passing the baton" at the JCK Holding location in Quakenbrück: Markus Teufel, founder and former managing director of Brand.it (left) and mbw managing director Jan Breuer.