Listawood: PSI & creative contest "Any color on any color"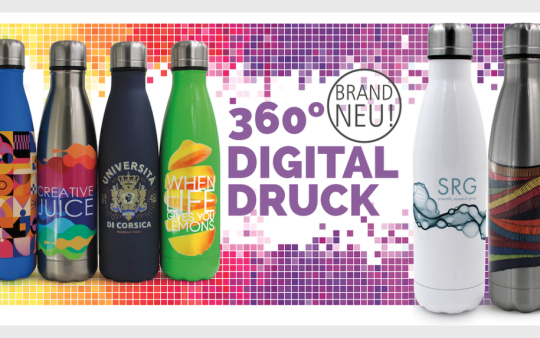 Drinkware specialist Listawood is kicking off 2023 with a stand at the PSI trade show 2023 (9 F38) and a creative competition with great prizes.
Behind the headline "Any colour on any colour" is the unique concept of being able to spray almost all thermo items in the Listawood range individually according to Pantone® and to finish them with 360° UV direct digital printing.
The concept offers particularly large print areas and a breathtaking 4-c fullcolour prints with white underlay. It opens up fascinating possibilities to create pinpoint communication solutions and long-lasting brand ambassadors.
The company's release goes on to say: "Listawood offers the most creative advertising agencies the opportunity to design the Eevo-Therm thermos bottle in one of our standard colours (satin or glossy lacquered) for their own advertising and to win with a convincing implementation of the concept:
Eevo-Therm TREND (satin) or ESSENTIALS (glossy lacquered) bottles with 360° UV direct digital printing
• 1 x 150 pieces
• 1 x 100 pieces
• 1 x 50 pieces
The three most convincing self-advertising creations will win.
Visit Listawood at PSI 2023 in Hall 9, Stand F38, get inspired and pick up the competition flyer." The deadline for entries is 31 January 2023.