Know How International is ready for the future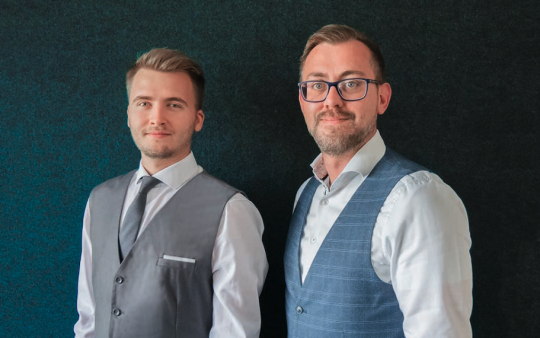 The company Know How International GmbH & Co. KG, an importer of individual promotional products and packaging with headquarters in Hirschau, has set the course for the future by expanding its shareholder structure. "This way, Know How International remains a reliable partner for its customers and the workforce alike", reports the company.
Since the beginning of 2022, two new actors – Moritz Thamm and Michael Baumann – have been part of the team of shareholders in order to actively support the previous managing partners Peter Baumann and Markus Bothner. The company Know How International, which was established in 1998 and celebrates its 25th anniversary in 2023, will be assisting its customers with expertise and skills in the next generation as well", according to a press release from Hirschau.
Moritz Thamm has many years of import and industry experience and has been working for the company since early 2020. He will mainly be taking over sales segments, but is also a competent and experienced contact partner with regard to production and import. In his function as managing director, he is familiar with all aspects of the company.
Michael Baumann has already been part of the Know How team since late 2019 and will complete his dual study programme in early 2023. In addition to sales tasks, he will increasingly promote the areas of marketing and digitalisation at Know How International.

The press release concludes by stating that both are "looking forward to becoming acquainted with previous and future customers and implementing many exciting projects with them". www.know-how-international.de
Photo: The "newcomers" among the shareholders: Michael Baumann (left) and Moritz Thamm.