PROMOWOLSCH takes over BWS FOAMWORLD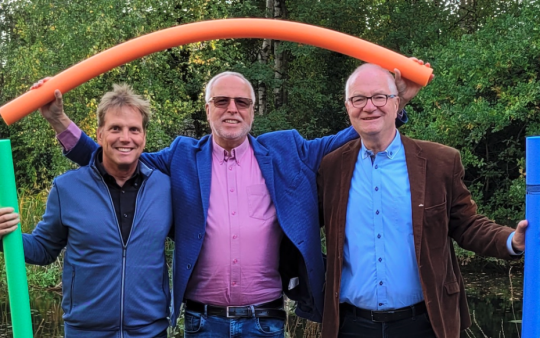 At the beginning of January 2023, the Westphalian plastics specialist PROMOWOLSCH GmbH & Co. KG, based in Geseke, has taken over the promotional products division of the Belgian foam manufacturer BWS FOAMWORLD GmbH, whose foam production takes place in Europe.
Erich Cormann, owner of BWS: "It was clear to me from the beginning that a successful turnover of our range of promotional products FOAMWORLD only makes sense, if another plastics specialist if interested in it. Wolfgang Schmidt and I have known each other for over 30 years. I have also been acquainted with his son Uwe-Karsten for 25 years. We quickly came to an agreement. We have many joint customers, above all in the German-speaking region. With its active dynamics on the market, I am certain that PROMOWOLSCH will inspire existing and new customers with "foaming ideas".
Wolfgang Schmidt, owner of PROMOWOLSCH: "We had foaming ideas for more than 25 years, until Erich Cormann and his company B.W.S. in Belgium finally brought the great products such as pool noodles, seat cushions, waving hands and other creative promotional items made of various foams onto the promotional products market. Right at the start, we searched for and found each other and then exhibited products together at trade shows in Germany and abroad. Erich, who was also managing director of the Belgian promotional products association BAPP for many years, now wants to retire after a fulfilling working life.What could be more obvious in this case than to contact his friends in North Rhine-Westphalia." After short negotiations, the long-term partners already came to an agreement. PROMOWOLSCH takes over the programme, which will be guided into the future by son Uwe-Karsten Brand-Schmidt.  www.promowolsch.de • www.foam-world.eu
Photo: The key players (from the left): Uwe-Karsten Brand-Schmidt, Erich Cormann, Wolfgang Schmidt.