Heri-Rigoni relaunched ist website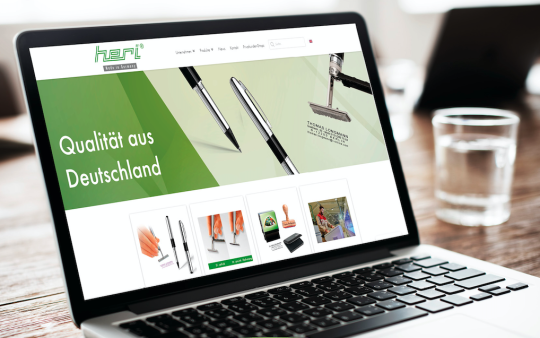 Heri-Rigoni GmbH relaunched its new website at the beginning of the year with a clear, informative and modern look: www.heri.de. The website has been arranged more clearly and is more user-friendly and customer-focused than the previous website, as it incorporates the latest special features for meeting users' needs.
Managing Director Armin Rigoni summarises the project: "We are delighted to present a new website in the 62nd year of our company's history and are especially happy that we can present new images and product information on the website, promote the sale of our stamp pens, and make our stamp products even more attractive."
The company's main pillars, the stamp pen and other stamp products, are explained in detail on the website, which also features a separate area for private customer shops from a variety of countries. Sales Director Adrian Rigoni is excited about the new opportunities the website offers: "At present, we are pleased to note that some people are changing their attitude toward analogue products like stamp pens and are buying these types of products more often again. This trend creates great potential for promotional product companies."
The new website offers additional assistance for users, particularly corporate clients, and thus improves how the preparation phase for end customers is handled. By simplifying the process, Heri Rigoni is making all images available in high-resolution for use in websites, flyers, catalogues and clients' webshops. All other data is provided in an extensive Excel list, ready to be downloaded. Adrian Rigoni and his sales team can be contacted to gain access to the FTP server. The next step for the company is relaunching the website for the brand "emotion factory".
More information is available at: www.heri.de • www.emotion-factory.com