Writing fun times three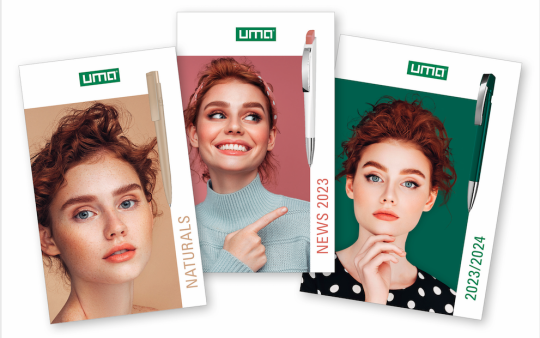 With its range, uma Schreibgeräte Ullmann GmbH from Fischerbach in the Black Forest represents sustainable innovation and extensive variety. Customers of the promotional products business can glean all this from the uma sales documents which are hot off the press. The new uma catalogues come in packs of three and are available today both in printed form and as a catalogue for browsing online.
uma NATURALS demonstrates how variety-packed sustainable writing instruments can be, with the entire series being produced, finished and transported climate-neutrally.
Extraordinary novelties and beautiful promotional writing instruments with additional useful features can be explored in our NEWS 2023.
The three-pack is complemented by the uma main catalogue for 2023/2024, which presents all uma promotional writing instruments and product solutions on more than 300 pages. www.uma-pen.com