Russell Athletic USA launches Kids' collection with ZARA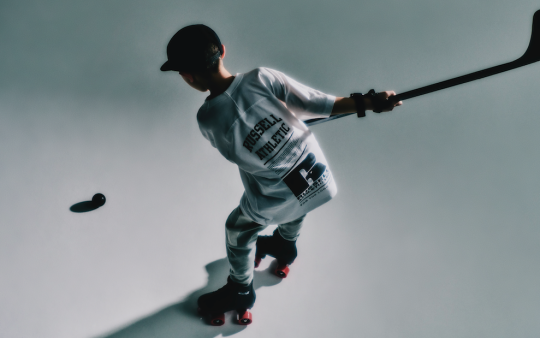 Russell Athletic is cooperating with ZARA. Russell Europe's American parent company is joining forces with the Spanish fashion giant to launch a capsule collection for kids that taps into the tradition-rich history of the Russell Athletic brand with sporty minimalist essentials.
The Russell Athletic x ZARA Kids collection includes sporty, modern essentials such as mottled grey hoodies and joggers that tune into current trends blending normcore, utility and streetwear minimalism. In addition, the collection features a mix of relaxed and fitted styles, ideal for tone-on-tone layered looks that will score big in spring 2023. Highlights in the collection include colour-coordinated sets, straight-leg shorts, oversized logo shirts and sporty retro colour accents in red and blue – a clear homage to Russell Athletic's brand history. High-quality logo prints, lettering and silicone details also add exciting accents.
On the brand's history: In March 1902, 26-year-old American Benjamin Russell founded the Russell Manufacturing Company – the birth of the traditional team wear brand Russell Athletic. Benjamin Russell is considered the inventor of the sweatshirt. Today, the iconic garment is a must-have in every wardrobe and for every team. In Europe, Russell Europe sets standards in team wear: with its Authentic Sweats Collection, the brand convinces wearers with high-quality fabrics, modern colours and contemporary styles. More info at: https://www.russelleurope.com