GWW-NEWSWEEK 2023 successfully launched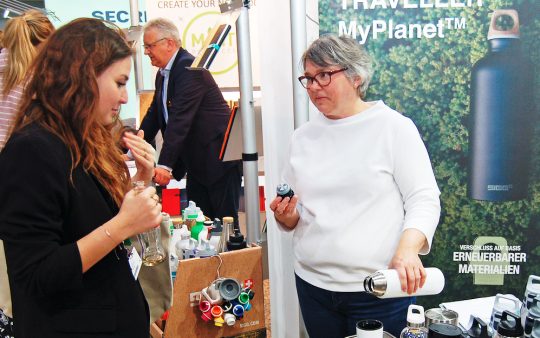 The promotional products roadshow GWW-NEWSWEEK, which was first launched 20 years ago, has had a positive start to this year's series of events with two dates and 87 exhibitors, according to the organisers, the German Association of the Promotional Products Industry (GWW). The organisers counted 488 visitors on 28 March at the Cruise Center Steinwerder in Hamburg and 404 one day later in Hall 2 of the Dortmund Trade Fair Centre. "All in all, it was a very successful start with a great atmosphere and good discussions," was the summary of Dunja Beck, responsible for press and public relations for the association as a whole.
NEWSWEEK will continue on 24 April in Dresden and tour on to Berlin (25 April). The other dates: Stuttgart (10 May), Frankfurt (11 May) and finally Spreitenbach/Switzerland (27 September in cooperation with the Promoswiss association). More details at: www.gww-newsweek.de
Photo: There was also lively interest in high-quality products in Dortmund, here at the stand of the renowned Swiss producer SIGG.