Double female reinforcement at Premium Square Europe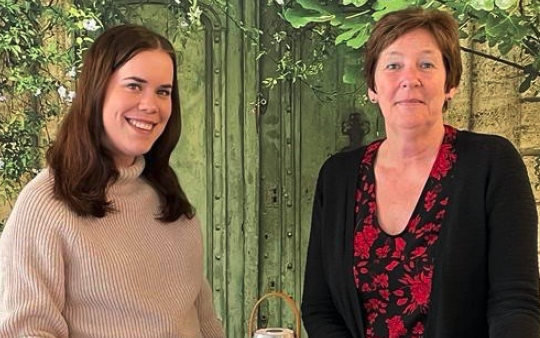 The Dutch promotional products supplier Premium Square Europe with headquarters in Moordrecht welcomes two new employees, Melanie Kastelein and Sylvia Steenwinkel, who have been strengthening their team since February and March 2023.
Melanie Kastelein has over five years of experience in retailing and supply chain management. She is taking on the role of commercial employee and is responsible for order processing, customer contact and marketing. Sylvia Steenwinkel is an experienced customer advisor, who will be responsible for the PowerCubes products as a commercial assistant.
"We are delighted that Melanie and Sylvia are strengthening our team", says Arthur Strijbos, CEO of the group. "Their extensive experience, expertise and enthusiasm will be invaluable as we continue to grow and expand our business." www.premium-square.com
Photo: New on the team (from the left): Melanie Kastelein and Sylvia Steenwinkel.