IGO celebrates the 20th anniversary of its german branch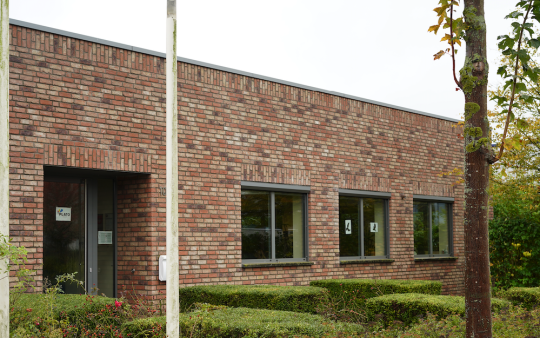 The specialist for tactile promotional products, IGO Werbeartikel, a brand of the firm Plato Group GmbH, is celebrating the 20th anniversary of its branch in the city of Kempen, located on the Lower Rhine River. In a company statement, IGO describes itself as 'one of the leading suppliers of all kinds of promotional products for commercial end users'. The anniversary is a fitting occasion to reflect on the company's development.
At the beginning of 2003, the Dutch parent company, which was called IGO-POST at the time, decided it no longer wanted to serve its German customers from the Netherlands and opened a branch office in Germany. Since the company philosophy envisaged that all branches should be near the Netherlands, the company decided to locate the new German site close to the Dutch border in Kempen on the Lower Rhine river. At first, the company rented its offices, but after four years, it relocated to specially built facilities where the German branch is still located today.
During this period, proximity to the parent company in Helmond, where the warehouse and production site were located, was intrinsically important. Back then, orders and logos that used to be sent by mail in print form or, if you were 'lucky', on a CD or floppy disc, were picked up by a courier. Today, digital transmission not only saves petrol and paper, it also shortens delivery times dramatically.
In the beginning, the company only sold a few hundred different products. IGO now has over 10,000 products in its portfolio, the majority of which are available in different colours and sizes. IGO has been consistently expanding and improving its product range for many years, also in relation to sustainability. Jana Haußmann, IGO Sales & Customer Service Manager for German-speaking countries, explains: 'Sustainability has become such a thankless term. Everyone understands it differently. Many people think it is only a sales trick. But that is not how we see it. We have converted 65% of our shipments to climate-neutral and are also trying to increase this further. Moreover, we plant at least one tree for every order that we deliver in order to reduce our CO2 footprint'. www.platogroup.eu
Photo: IGO Werbeartikel's branch in Kempen on the Lower Rhine river.