mood rooms: Takeover of the official B2B representation of Joseph Joseph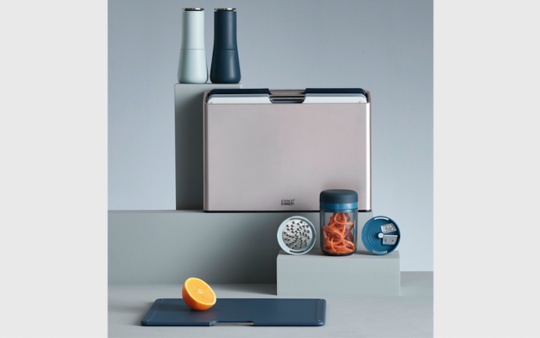 mood rooms e.K., the brand representative for decoration, lifestyle, kitchen and household goods takes over the official B2B representation of renowned British design brand Joseph Joseph. This cooperation enables mood rooms e.K. to further expand its portfolio with innovative and stylish kitchen and household products.
Joseph Joseph is an internationally recognised company specialising in the development and manufacture of high-quality kitchen and household products. The range includes product groups such as kitchen utensils, storage solutions, cleaning tools and waste systems. The products are characterised by their distinctive design, high functionality and quality, which makes them ideal promotional gifts and premiums for business partners and customers.
The Joseph Joseph brand is perfect for the promotional products, rewards and incentives sector as it offers aesthetically pleasing and practical products for everyday use. "These products are a perfect fit for the mood rooms e.K. portfolio and enable you to please customers and business partners with useful and innovative gifts," says mood rooms Owner Clemens Hübschmann.
mood rooms e.K. is an established provider of promotional products, rewards and incentives for the B2B sector. The company supports its customers in strengthening their brand presence with customised and appealing products. "The partnership with Joseph Joseph enables mood rooms e.K. to further expand its range of high-quality items and provide its customers with even more customised products," Hübschmann sums up. Further information at: www.mood-rooms.de