Three generations of 'breezy' advertising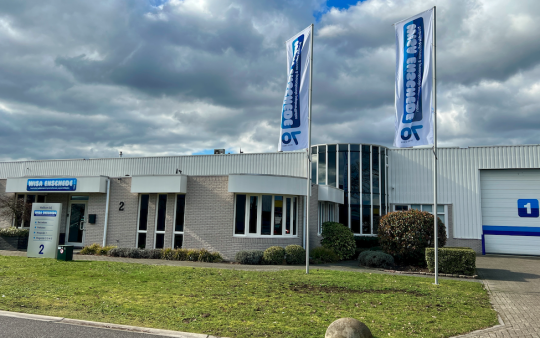 At the beginning of March this year, Wisa Enschede celebrated its 70th year of existence. Over the past seven decades, the Dutch balloon-printer and manufacturer of paper products for a diverse array of festive occasions evolved into a renowned supplier to the promotional products sector. That is reason enough for a detailed introduction.
In the person of Anouk Sannemann, the third Sannemann generation is at the helm of the locally rooted family business from Twente. She herself has been working for the company 28 years, and took the reins from her father Willy Sannemann Jr. Wisa Enschede had been founded by her grandfather Willie Sannemann Sr, who, driven by his entrepreneurial spirit, began with hand-printing balloons from home.
Once the company had been passed on to Willy Sandeman Jr, thanks to the combination of hard work and his unerring vision, and due to numerous innovations and investments, the number of balloons rose gradually from 500 to 100,000 pieces per day. Willy also identified a large market for printed-on promotional products made of paper. For that purpose, as too for the printing of balloons, proprietary fully-automated machines were developed. Today's product range and its associated customer circle were thereby largely defined: that outcome is now summed up by a whole 70 successful years. (We report in detail in the June issue of the PSI Journal.) www.wisa.nl
Photo: The Wisa Enschede company headquarters.