Adler promotional gifts acquired by GIG Myron Holdings LLC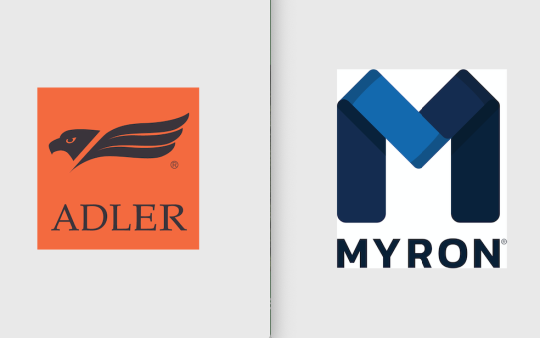 Adler, Inc. has been acquired by the newly formed GIG Myron Holdings LLC, affiliated with Go Global Retail. The transaction was completed last week, with both Jeff Lederer and Christian Feuer of Go Global Retail leading the acquisition.
With this acquisition, GIG Myron Holdings LLC plans to leverage Adler's extensive customer base and distribution network to expand its offerings in the promotional products market. This acquisition is part of GIG Myron Holdings LLC's strategy to invest in companies with strong growth potential and transform them into market leaders. Adler has been a family business for the last 70 years, most recently under the leadership of Jim Adler.
"I am pleased that Adler will be under Jeff and Christian's leadership so that it can continue its growth trajectory", says Adler. "Jeff and Christian's industry experience and track record, combined with GIG Myron Holdings' resources and expertise, will create exciting new opportunities for the Adler business."
Feuer expressed excitement about the acquisition, saying, "We are thrilled to have Adler as the growth platform for our strategy in the promotional products industry."
Mr. Lederer further explained that "the Promotional Products industry is in my blood and am thrilled that after 30 years in this amazing industry that I will continue following my passion of building, acquiring and scaling businesses and teams." He further added that, "Adler has an amazing team, a strong reputation for quality products, including a vertically integrated business model and we believe that by combining our expertise with Adler's strengths, we can create a truly exceptional experience for vendors and customers alike."
Lederer successfully scaled his family's leading supplier company, Prime Line, and successfully sold it in 2017 to top supplier alphabroder. "There are many exciting opportunities to succeed in this industry and with this acquisition, we have the opportunity to build on Adler's strong foundation and develop a leading platform for the promotional products industry which will provide value for our partner suppliers and distributors both domestically and internationally."
About Adler
Adler operates out of its European headquarters in Saarbrücken, Germany as well as facilities in New Jersey, Toronto, Honduras, and China. They market directly to end users, distributors, and suppliers through its decoration facilities throughout North America and Europe. With this acquisition, GIG Myron Holdings LLC plans to expand Adler's offerings and increase its marketing and sales efforts to grow the business. www.adler.co.uk/  
About GIG Myron Holdings LLC
GIG Myron Holdings LLC is a leading investment firm that acquires and transforms companies with strong growth potential. The firm leverages its resources and expertise to drive growth and create market leaders. The Group has an affiliation with Go Global Retail, a private equity firm focused on retail and brands. www.goglobalretail.com/ and www.gigmyron.com