"Stormy" new partnership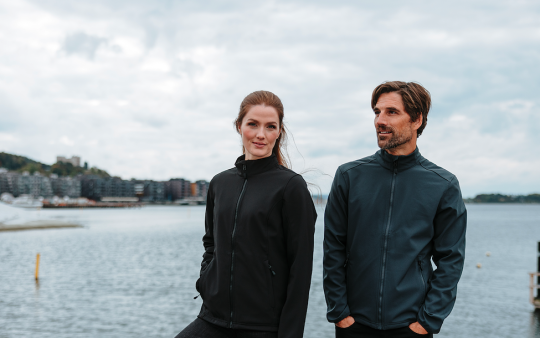 The Outdoors Company, UK supplier of corporate wear solutions to many premium outdoor brands, has a new partner label. The company is expanding its B2B brand portfolio for the UK and Europe to include the new range of Canadian performance clothing brand Stormtech, with a wide range of styles including insulated, softshell and recycled fleece jackets, waistcoats and gilets, backpacks and duffle bags, all of which can be customised.
Stormtech began designing and manufacturing sports equipment and apparel for specialty retailers and corporate customers in 1977. The company manufactures timeless, high-quality products designed to extend product life and minimise environmental impact. The company stands for environmental responsibility with technologies that reduce impact on the natural environment.
Paul Morley-Smith, Company Director at The Outdoors Company, comments, "We are delighted to announce our new partnership with Stormtech. Stormtech is a brand with a great heritage in the promotional product market and we are delighted that we are able to provide both our domestic and EU customers with this brand, through our UK and Dutch warehouses. With their very strong green credentials and many recycled products, they're a great fit for us and our commitment to sustainable products."
In addition to Stormtech, The Outdoors Company has similar partnerships with Columbia, Finisterre, Patagonia, Rab, The North Face and many other premium outdoor brands.
For more information on the new Stormtech range, please visit: https://theoutdoorscompany.co.uk/brand/stormtech/