Three decades "under his umbrella"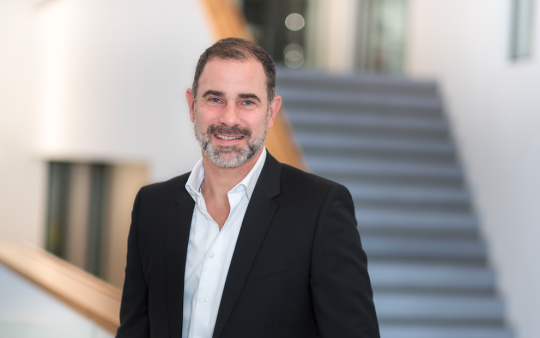 Volker Griesel, the Managing Director of promotional umbrella specialist FARE – Guenther Fassbender GmbH in Remscheid, is celebrating 30 years with the company this year.
In 1993, after completing an apprenticeship as an industrial clerk and during his subsequent studies in business administration, he joined his father, Gerhard Griesel's, company, first as a sales clerk, then as an assistant to the management. He became Managing Director in 1999 and sole Managing Partner in 2004. Today, the company, which has remained true to its location in Remscheid in the Bergisches Land region, employs 60 people in five different departments.
"When I joined the company, there were 4 employees in a small office in Remscheid-Lennep," Volker Griesel recalls. "A lot has changed in the past 30 years. We have grown steadily. The company headquarters in Remscheid-Lüttringhausen have been expanded several times, most recently with a new building in 2019. New departments have been established and the number of employees has risen to 60. Despite all these changes, FARE has always remained true to its values. We are responsible, competent, innovative and likeable. This has made us what we are today: Europe's promotional umbrella specialist," Griesel describes the positive development of these 3 decades.
As reported from Remscheid: "under a pretext, the staff called a video meeting on the day of his anniversary. The real reason for the appointment was a big surprise for Volker Griesel: congratulations from the entire team and the presentation of a gift." www.fare.de