PSI Community Support by EPSON: From a Technology Provider to an Enabler for Sustainability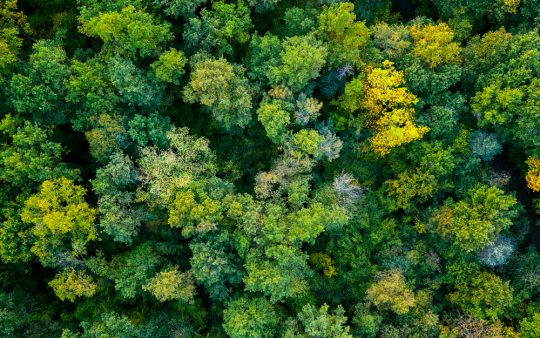 PSI Director Petra Lassahn discussed the importance of creative technology solutions in the implementation of strategic corporate goals with Achim Bukmakoswski, Head of Sales Commercial & Industrial Printing at PSI Business Partner.
Petra Lassahn: You are one of the few industry players who regularly present a sustainability report and strive for transparency. What is the importance of sustainability for Epson?
Petra Lassahn: As a technology provider, what challenges do you see for the promotional products industry?
Achim Bukmakowski: The use of promotional products is being questioned. High-quality, sustainably produced and long-lasting promotional products with a meaningful use are the means of choice for environmentally conscious users. Environmentally compatible production is influenced, for example, by energy-efficient printing technology. But a crucial question is also where is production taking place? Local production on site shortens or avoids transport distances and can thus have a significant impact on the ecological footprint of a product. Another aspect is on-demand production to avoid overproduction. In other words, only what is actually needed is produced.
Petra Lassahn: Do you observe an increased level of green competence in the promotional products industry?
Achim Bukmakowski: The awareness of sustainability has definitely increased throughout society. As a result, more attention is being paid to this important topic both inside and outside the promotional products industry.
Petra Lassahn: DTF is currently THE topic in the textile sector. Where will printing solutions for individual promotional products and textiles go from here?
Achim Bukmakowski: The trend towards individualization is still continuing. Own editions in smaller runs are in demand, and at the same time, environmentally friendly materials and sustainable production processes are increasingly coming into focus. In addition, our customers are attaching more and more importance to simplifying printing processes, be it in terms of the usability of hardware and software, but also in terms of maintenance and servicing. We offer a comprehensive portfolio here, which meets high quality demands with the requirements of usability and sustainability.
Petra Lassahn: What special solutions and benefits do you offer PSI members?
Achim Bukmakowski: We offer proven expertise for a wide range of market sectors through our comprehensive, authorized network of specialist dealers. That's why I always recommend: Contact our specialist dealers, they will offer you personal advice, training and services appropriate to your subject area. A good first point of contact is our website www.epson.de – here you will find the right product and topic.
Photo (c) Shutterstock