Fit for future commonality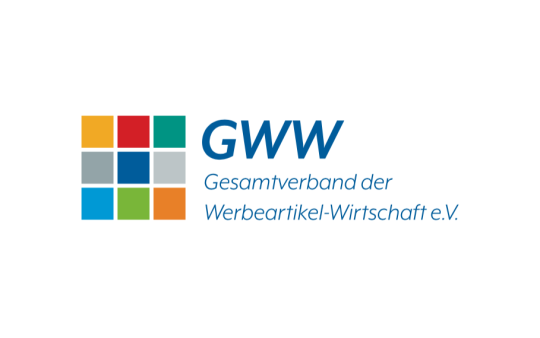 On 20 June 2023, an extraordinary general meeting of the Gesamtverband Werbeartikel-Wirtschaft e.V. (GWW) will be held in Wiesbaden. In the center new elections stand to the executive committee, after in the spring four of five members of the executive committee had resigned. As the GWW on 5 June communicated, now a further five-headed team formed itself – the team "Together", consisting of Elke Bobek (Promodoro Fashion GmbH), Ralf Hesse (Twin Beratung & Beteiligung), Frank Jansen (commercial agency for J.G.Niederegger GmbH & CO. kg), Ralf Uwe Schneider (AT Promotions Ltd. | Listawood Brand) and Dirk Winterhoff (Winterhoff Werbung GmbH & CO. kg), which likewise announced its candidacy for the forthcoming choice.
Around the resigned chairman of the board Steven Baumgärtner (cyber-Wear) a team of five industry representatives had already formed before (LINK EINFÜGEN:), which will run again for the board with a common election program and which we present successively in this context.
In the short period of time until the date of the meeting, we do not have the time for a detailed presentation of the individual candidates of the "Team Together", but we would like to take the opportunity to present the program and the protagonists at this point.
+++
The Program
The GWW e.V. – Together fit for the future
Together it will be something
We stand for more commonality, an open, fair and honest exchange and unconditional transparency, values which – according to our impression – have been lost sight of in the past months of the association's work.
We speak out for a sincere, goal-oriented association work characterized by continuity, that is the motivation of our commitment, that is what we stand for! It is precisely this calmness that we can best use now, in order to be able to devote ourselves again to solid and forward-looking association work with all our strength and full concentration.
We promise to effectively represent the interests of all our members, both internally and externally, and to stand up for their concerns. We take responsibility and care to ensure the necessary cohesion and an intact community, even in the face of sometimes divergent needs. We strive to set a sustainable course for the future, to create a framework that will secure our existence, and to provide added value and services.
We want to put our actions at the service of our association. We need association work that is success-oriented, goal-oriented and, in particular, characterized by consistency.
Every member has a voice that deserves to be heard. We welcome diversity of opinion and are happy to accept constructive criticism. We do not exclude fellow campaigners because they represent views that are not to our liking. We also do not throw in the towel if our suggestions or proposals do not meet with the approval we had hoped for.
Our activities will be supported by the members and characterized by exactly the measure of projects that can be implemented.
We will act prudently and consistently to achieve the goals that are essential for the future of our industry. This also means, for example, that we will subject the political work of recent years to critical scrutiny.
We stand for change, but at the same time for stability and continuity. We remain true to our values – naturally with the necessary flexibility to respond to new situations. Because nothing is as constant as change, as the Greek philosopher Heraclitus already knew. But not everything that is new is necessarily good either.
Political work
Political work must be returned to the track of success. Just a few years ago, we were in a good political position. The independent Berlin Institute for Taxes and Finance – always respected for its expertise and often consulted by the Federal Ministry of Finance – had taken on our concerns and formulated the urgently needed need for reform in the Institute's publications and at high-profile colloquia. We were listened to and our reform project made it as far as the cornerstone paper for the Bureaucracy Relief Act III, until these contacts were damaged. In the meantime, we are forced to rely on lobbying. It would be worth considering whether a lawsuit might not be more likely to lead to the success we need, or what other promising options might be considered.
Knowledge transfer and legal issues
The range of products leads to an almost unmanageable number of directives and regulations that need to be known and observed. It is the responsibility of our association to provide the necessary assistance.
Studies and teaching
Studies that prove the effectiveness of our form of advertising deserve more attention – especially on the part of decision-makers. Even at universities and in teaching, our form of advertising is not yet given the attention it deserves.
Young professionals
The industry needs young blood and fresh ideas. We are expanding our cooperation with young professionals and sitting around the table with young entrepreneurs from the promotional product industry. The young at heart pass on their experience, but the young will be our mentors for the great economic, social and societal upheavals of the near and distant future.
We are very happy about the initiative and activities of the next generation and they motivate us "experienced" ones. We are very happy about an intensive exchange and joint activities with open-minded, life-affirming young people who are willing to bring the industry into the next age. We hope to be welcomed with open arms by them as well. For more commonality!
Data – Figures – Facts
Making our industry measurable in every respect, being able to present more figures, data and facts and giving our members guidance, for example, via quarterly surveys, is also one of the tasks.
Exchange among members
Improving the flow of communication and exchange among members – whether via the digital communication platform Intrakommuna, which has been promoted in the background for almost a year, via round table discussions, section meetings or other channels – is one of our aims for a stronger commonality and more understanding for each other.
Added value and services
Creating added value and thus increasing the attractiveness of membership in the association deserves more attention.
+++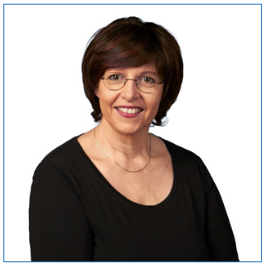 ELKE BOBEK, 55 years
> Candidate for the Board of Management
Key Account Manager at Promodoro
With great commitment and professional experience, I am applying to become a board member. As a career changer in the advertising industry for 20 years, I am aware of the importance of this industry on a daily basis; promotional products are everywhere. I stand for a harmonious commonality and an honest exchange among each other. Textile promotional products are already created in a close network. I strive for an active membership of all market participants, regardless of their size. My goal is a lively and constructive commonality characterized by respect and authenticity.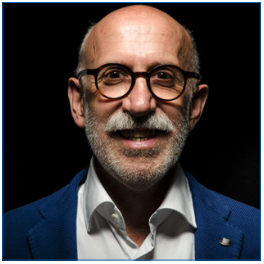 RALF HESSE, 69 years
> Candidacy for the Board of Management
As an oldie in the team with 44 years of experience in the promotional products industry, always on the consultant side, with several years of involvement as Chairman of the Advisory Board in GWW, I have a wealth of experience in the industry. How association works and especially how members have to be taken along, I have learned in more than 20 years as chairman and managing director in a sports club and a political association. An association is not a company and cannot be run as such, but it can be run with the structures of a company. I stand for a commonality, for an honest exchange among each other. As a board member I see myself in the responsibility to achieve the best possible for the members of all groupings, to serve the members and thus to get peace in the GWW. In the interest of all.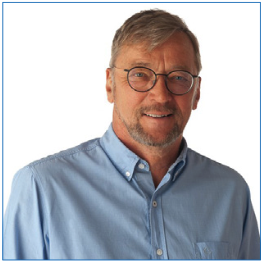 FRANK JANSEN, 63 years
> Candidacy for the Chairmanship of the Board of Directors
Married for 34 years, 2 adult children aged 26 and 30. I have been in the industry for over 30 years, 16 of them with my own production company. I got to know association work as a member of the board of German Sweets Exportverband der dt. Süßwarenindustrie for 6 years. Until the beginning of 2020, I was a member of the GWW advisory board, then a member of the board of directors. In September 2022 I was re-elected to the board with 80% of the votes at the AGM.My candidacy for the chairmanship of the board has the goal to pacify the association, to lead the groupings again into a commonality, which is conducive to the great common task, without disregarding the different interests. Transparency and honest, open-ended communication is the very first prerequisite for the continued existence of the GWW and a continuation of the work on the various construction sites. This naturally includes a good dose of listening.With a view to my own junior staff, I am pleased about the development of the Young Professionals and would advocate an intensive integration of this group, which is important for the future orientation of the GWW, into the association's work.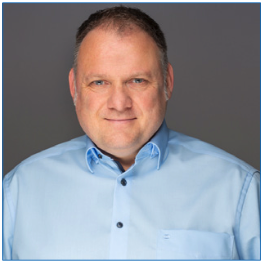 Ralf Uwe Schneider, 54 years
> Candidacy for the Board of Directors
31 years of activity in the industry – my fund of experience and above all of different perspectives is possibly unique in the market, I would like to invest this in a dynamic development of the association: 2 years of field service in promotional products consulting (Buggert Werbemittel), 4 years of sales at two smaller medium-sized suppliers (Richartz, Michael Schiffer), 15 years of sales management worldwide at Jung Bonbonfabrik, 4 years of sales management DACH/Vice President Sales at Merz & Krell (Senator), 3 years as head of the PSI network at Reed Exhibitions, incl. collaboration on pan-European studies and contacts to industry associations worldwide, currently for 2 years sales manager DACH at the British-Polish supplier Listawood. I have also been active for several years on the advisory board and in various working groups of the BWL and GWW. I am driven by the fact that our association has very rarely provided the forum to determine commonality the goals and direction. All too often, the association's leadership and committees have come up with draft resolutions that, at best, could only be marginally changed. I would like to see a cultural change towards active membership of all market participants, whether big or small. A lively and constructive commonality is my goal, borne by respect and authenticity. With my knowledge, contacts, perspectives and inside views of important companies, I would like to help lead the association into a secure future in the new board.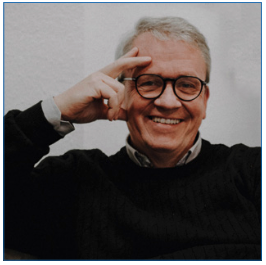 Dirk Winterhoff, 64 years old
> Candidacy for the Board of Management
Married for 42 years, 4 children and 8 grandchildren, family is my top priority. In 1982, at the age of 23, I started my own business under the name of Winterhoff Handel für Lederwaren und Werbeartikel. This company has always developed further, and we are grateful to have coped well with crisis years such as 2007/2008 or, most recently, the Corona years. For almost 30 years now, we have been operating under the name Winterhoff Werbung GmbH & Co. KG, and we currently have 8 employees and, depending on the order situation, various temporary staff who are part of our team. I don't have much experience in association work in the promotional products industry, but I do have experience in voluntary board work. I was allowed to work on the board of a free Christian school for 10 years and have been a board member of the association pro-junior e.V. since 1990 until today, where we offer camps, youth events, etc. to talk to young people about meaning and values based on the Bible. Why am I willing to run for the GWW board? It seems to me that perhaps over a longer period of time, but very clearly perceptible in the last months, a real commonality in the GWW board has not taken place. We are all in this together and as an overall industry we need a future-oriented commonality, and this is of great concern to me. This commonality should be consciously defined by values that are based on the Christian image of man. Honesty, transparency, reliability, humility, respect, hope, etc. should not be foreign words, but should be part of everyday life in our association, i.e. among all of us.
As an overall association, we need a cohesive unit to achieve our common goals. The existing sections within the GWW have excelled in collecting the individual positions of all market participants. Therefore, in accordance with our bylaws, the team running here represents all four existing sections.
We act with an open mind with regard to all board constellations in the sense of the democratic process, which is clearly regulated by statutes and association law. Should the PSI also be elected, we welcome the joint exchange.