Coming back: List of returnees grows!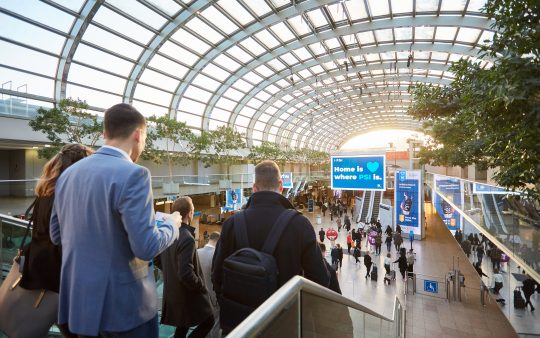 The commitment to PSI is growing. Even before the summer break, renowned exhibitors that missed the 2023 edition had signed up for 2024. Among the returnees: Geiger-Notes, Giving Europe, JUNG since 1928, the LEUCHTTURM GRUPPE, Mister Bags, Toppoint and Paul Stricker. Read here why they have chosen Europe's leading trade fair for promotional products again:
Sven Weiß, CEO Geiger-Notes AG: "With the 2024 innovations in our luggage, we are looking forward to a successful start to the new season."
Lorrene Jalina, Managing Director von Giving Europe: "At Giving Europe, we are very excited to be back at PSI 2024 and to be part of this well-organized and one of the greatest international trade shows of the promotional products industry in Europe. We will have a wide range of items in our portfolio, from drinking bottles to umbrellas, as well as a selection of 200 novelties. But most of all, we are looking forward to intense discussions with our partners and, of course, to welcoming new contacts to our stand."
Dennis Dennig, Managing Director of JUNG since 1928: "The Jung company was an integral part of PSI for many years. However, we needed time to reposition ourselves after the influences of the Corona pandemic. After two successful years of reorganising our company, we are now ready to show ourselves again on Europe's biggest promotional products stage. We will be coming with a completely new brand identity that will premiere at PSI. We look forward to continuing the successful partnership of Jung and PSI."
Peter Backes, Authorised Signatory Mister Bags GmbH: "We are very pleased to be back as an exhibitor at PSI 2024. PSI in 2023 has shown that the industry needs a leading international trade fair and is indispensable, especially after 2 years of abstinence. As a bag specialist in the sustainable segment, we will be presenting the wide range of our new products and classics and will be personally available to answer all questions on the subject of bags. We hope for a lively exchange with all customers and interested parties and look forward to an intensive PSI 2024."
Björn Augustin, Team Leader Corporate Gifts LEUCHTTURM GRUPPE GMBH & CO. KG: "After the Covid period with postponed trade fair dates, we decided not to exhibit at PSI 2023. But we were there as visitors and were honestly thrilled by the positive spirit of the visitors and exhibitors. Even before we arrived, we were sure we wanted to be there again in 2024. Accordingly, we are looking forward to being able to present our range again at PSI.
Due to our break, it is even especially nice to be able to present the innovations of the past years in January. The special highlight will be our twist pen, a writing instrument that can be used as a biro or with a gel refill. It is made of brass and aluminium and has won several awards for its design. But there are also some new things to discover from our notebook world, and the popular B5 Composition and B6+ Paperback book formats are now finally available in hardcover."