FKM confirms the trends identified at the PSI Trade Show 2023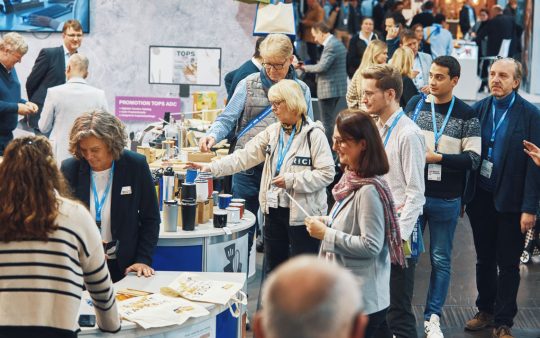 This year, visitors could finally look forward to the PSI trade show taking place. As a result of the two-year break due to the pandemic, PSI 2023 naturally took place under different conditions this year, and its performance is reflected differently in the statistics than in the years before corona. In the spirit of transparency, PSI decided to get certified again by the Society for the Voluntary Control of Fair and Exhibition Statistics (FKM), a German association for voluntary trade show and exhibition statistics. FKM is an objective body which certifies and publishes trade show and exhibition data. It has confirmed PSI's facts and figures from this year's trade show. The statistics were made public on the website of the Exhibition and Trade Fair Committee of German Business (AUMA), an association for the German trade show industry. According to the statistics, more than 10,500 visitors came to this year's trade show. More than 5,600 people came from abroad, which was more than half of the total number of visitors who came to this year's event. This reflected the trend seen during the past few trade shows, in which more than half of the visitors arrived from foreign countries. However, this year, fewer visitors came to PSI than in the years before the pandemic. In 2019 and 2020, more than 17,000 visitors went to PSI. This year, the PSI trade show had a total floor space of 24,000 square meters, offering 463 exhibitors plenty of room to present their innovative products. The exhibitors came from 27 different countries. If you would like to take a look at all the facts and figures related to PSI 2023, click here.
Image: More than 10,500 guests attended this year's PSI trade show to marvel at the innovative products showcased by 463 exhibitors.